Strickler Insurance Agency Inc serves clients in Hershey, PA.
We are your trusted insurance agency serving Hershey, PA.
We specialize in a wide variety of insurance solutions for Hershey Pennsylvania residents and businesses. Whether you're looking for personal insurance, business insurance, or employee benefits, we provide quality service and advice you can count on. Contact us for a free quote.
Contact Us
Have questions about insurance policies, billing, claims or anything else? No problem! Reach out and we'd be happy to help.
Hershey Pennsylvania Insurance Coverage
Hershey PA is rich with history, a chocolaty history that is. We ourselves are a historical insurance company. Strickler Insurance has existed since 1860 and we are located in the Cornwall-Lebanon railroad station which was built in 1885. We started providing insurance for businesses in Pennsylvania when Milton Hershey was 3-years-old! The building we are located in existed 9 years before The Hershey Company even started. Putting that into perspective, we know we provide some of the best insurance in Central Pennsylvania historically as well as presently.
Get Personal Insurance In Hershey PA
Getting quality personal insurance in Hershey Pennsylvania is easy, simply contact us. We can provide great homeowners insurance for your Hershey home. We also provide quality home insurance in Palmyra just down the road. Speaking of roads, you know it can be risky driving 322, 422, and Hershey Park Drive. Whether it is a surge of traffic leaving a Hershey Bears game or a surge of people going to Hershey Park, you need auto insurance coverage for your vehicles. Contact Strickler Insurance for all of your insurance needs.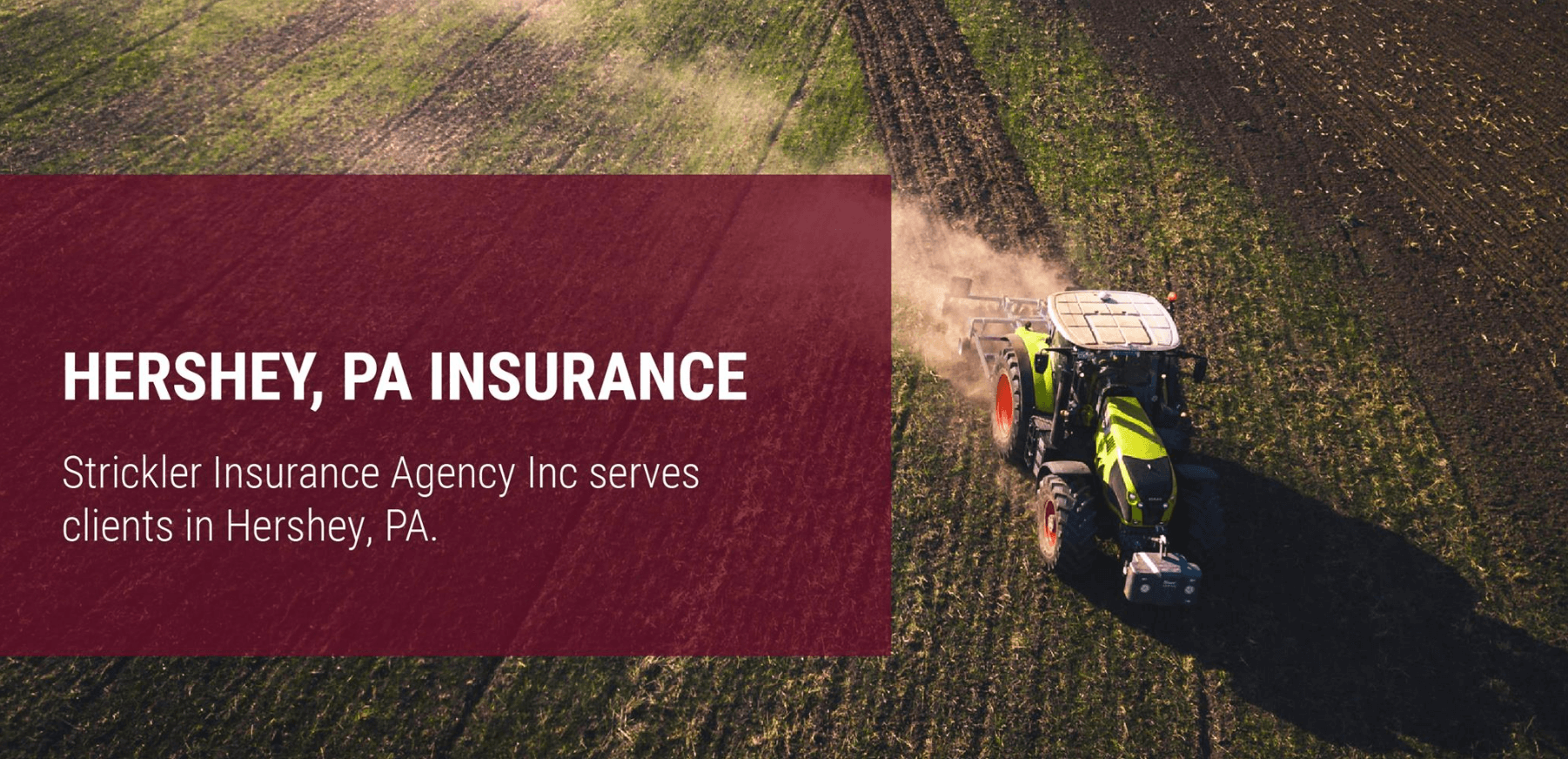 Get Business Insurance In Hershey PA
There are so many businesses in Hershey PA besides chocolate. Whether you own a small business in Hershey or a large restaurant you need business insurance. We work with a wide variety of hotels, shops, and retail stores. Contact us to get insurance coverage for your Hershey business.