Strickler Insurance Agency Inc serves clients in Manheim, PA.
We are your trusted insurance agency serving Manheim, PA.
Get insurance in Manheim Pennsylvania. We specialize in a wide variety of insurance solutions to meet your needs. Whether you're looking for personal insurance, business insurance, or employee benefits, we provide quality service and advice you can count on. Contact us today to get a free insurance quote.
Contact Us
Have questions about insurance policies, billing, claims or anything else? No problem! Reach out and we'd be happy to help.
Where Can I Get Insurance In Manheim PA?
Are you new to the Manheim area? Or starting a business in Manheim? Strickler Insurance has been providing insurance in Pennsylvania since 1860. We have personal insurance for you, your family, and your home or we have professional business insurance for your local Manheim business.
Manheim Personal Insurance
There are a lot of beautiful homes in Manheim PA. A classic Pennsylvania town surrounded by farmland and Amish country. With that wide variety is a wide range of insurance coverage. From a small home to large townhouses to farms we can provide you great homeowners insurance coverage. Just like the homes, the vehicles come in a wide range of shapes and sizes. We can insure your lifted chevy or your brand new Tesla with our auto insurance. Since we also provide business insurance we can help provide insurance for your fleet of vehicles or farming machinery.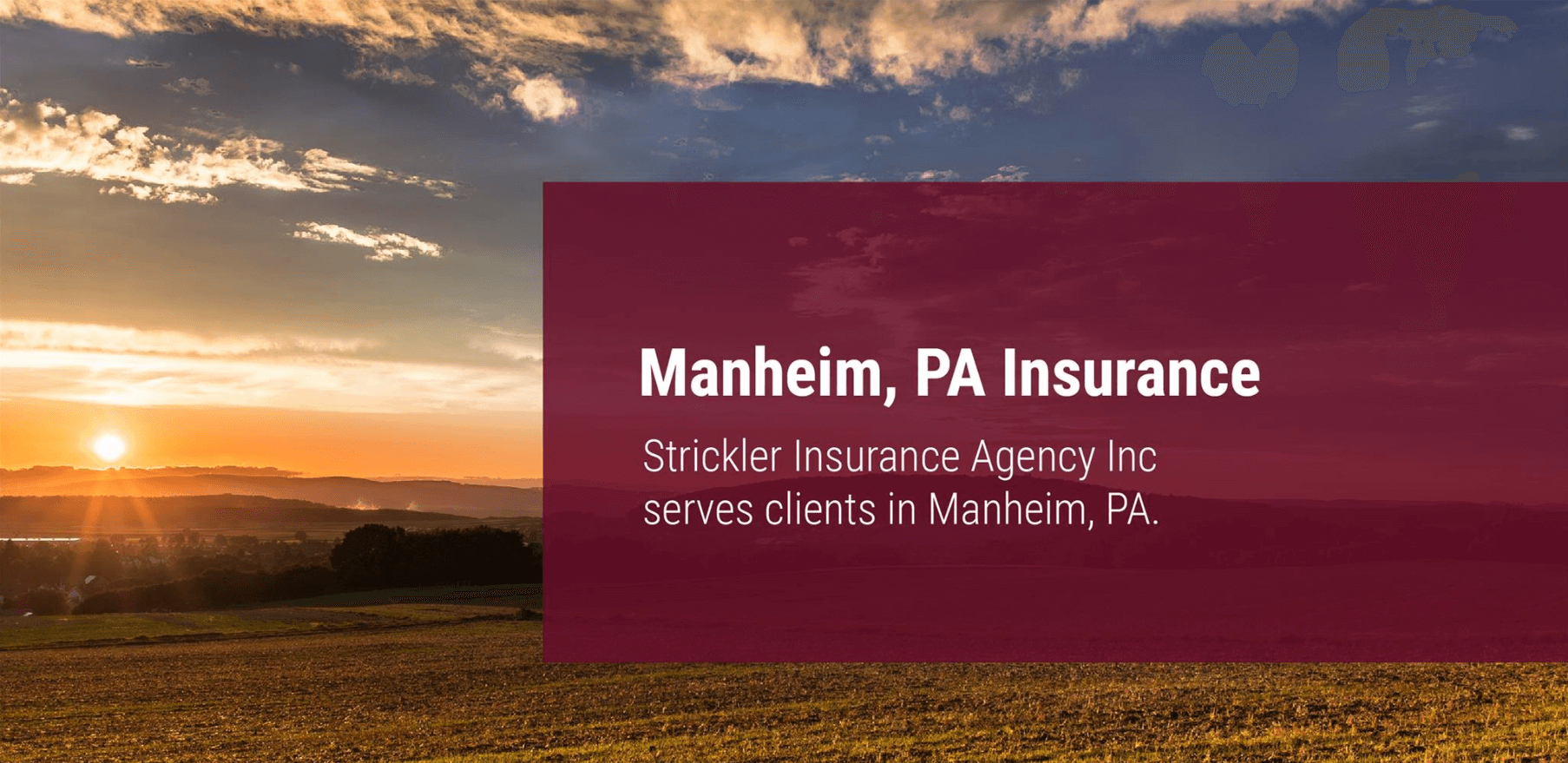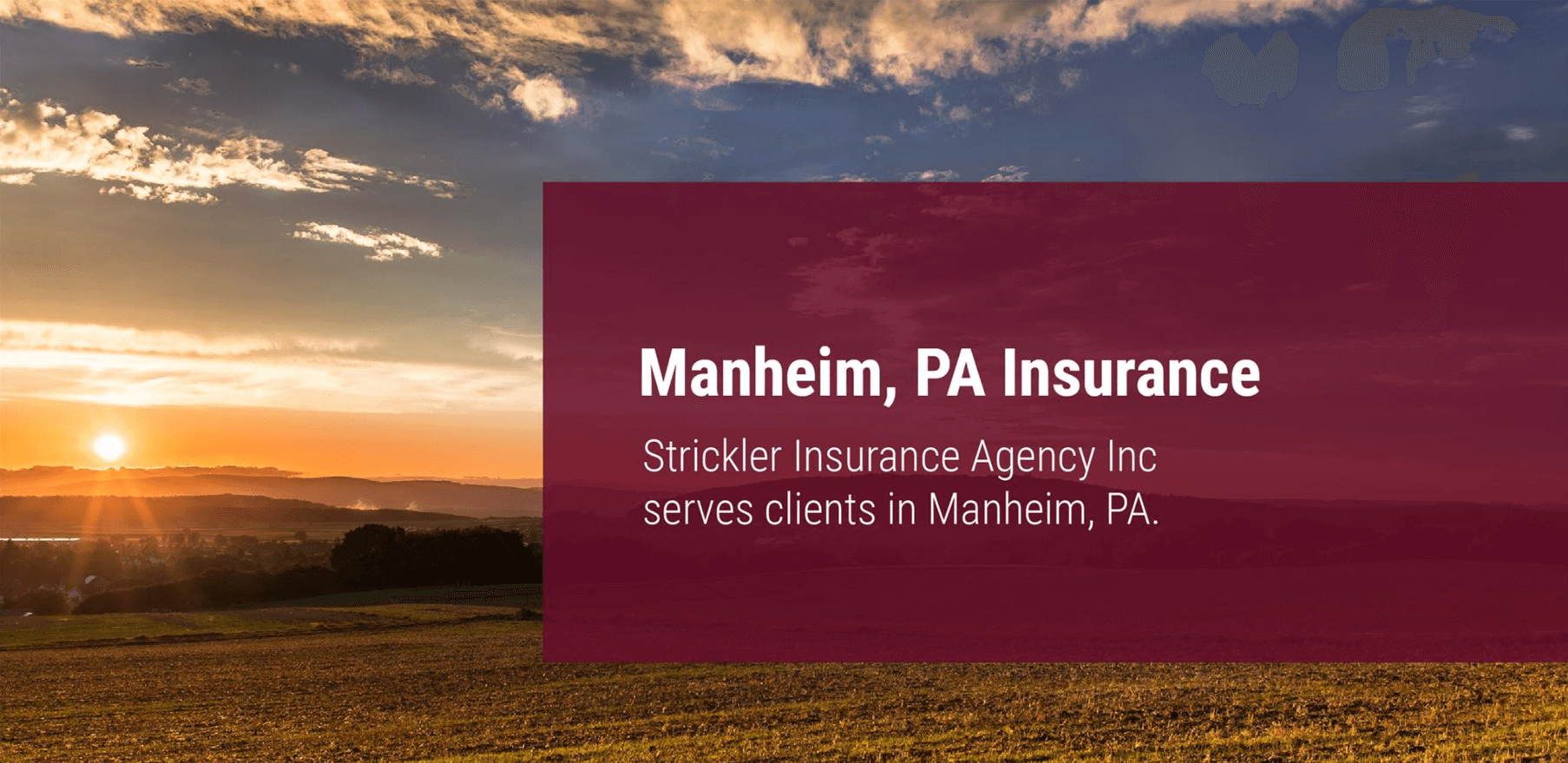 Insuring A Business In Manheim Pennsylvania
What kind of business do you have in Manheim PA? There is a wide variety of restaurants on Main Street Manheim. These restaurants need insurance and so do the local farms and of course the local mechanic shop and manufacturing businesses. Contact Strickler Insurance for all of your business insurance needs.
Insurance Company In Manheim
Contact Strickler Insurance to get the best insurance we have to offer. If you are looking for an insurance agency near you that will provide quality service and coverage look no further. Get insurance in Manheim PA. Contact us for a free insurance quote today!