Strickler Insurance Agency Inc serves clients in Palmyra, PA.
We are your trusted insurance agency serving Palmyra, PA.
We specialize in a wide variety of insurance solutions to meet your needs. Whether you're looking for Palmyra personal insurance, business insurance, or employee benefits, we provide quality service and advice you can count on. Contact us today to get a free quote on your Palmyra insurance.
Contact Us
Have questions about insurance policies, billing, claims or anything else? No problem! Reach out and we'd be happy to help.
Insurance In Palmyra Pennsylvania
Strickler Insurance provides quality insurance services in Palmyra Pennsylvania. You are only located 10 miles west of our office, and we love being so close to Palmyra PA. A town with such rich history in local Pennsylvania. At Strickler Insurance we love providing insurance in Palmyra Pennsylvania. There is a wide variety of businesses, churches, and homes all located in the area. Learn how we have the insurance coverage you need.
Palmyra Personal Insurance
Get your personal insurance at Strickler Insurance. Palmyra homeowners insurance is one of our specialties. we know the flood zones as well as the value of homes in Palmyra. We also know you need car insurance. As we drive into Lebanon or pass through Hershey for work we know Lebanon county needs great auto coverage. Whether you take route 422 or hop on the nearby PA turnpike, get the car insurance you need.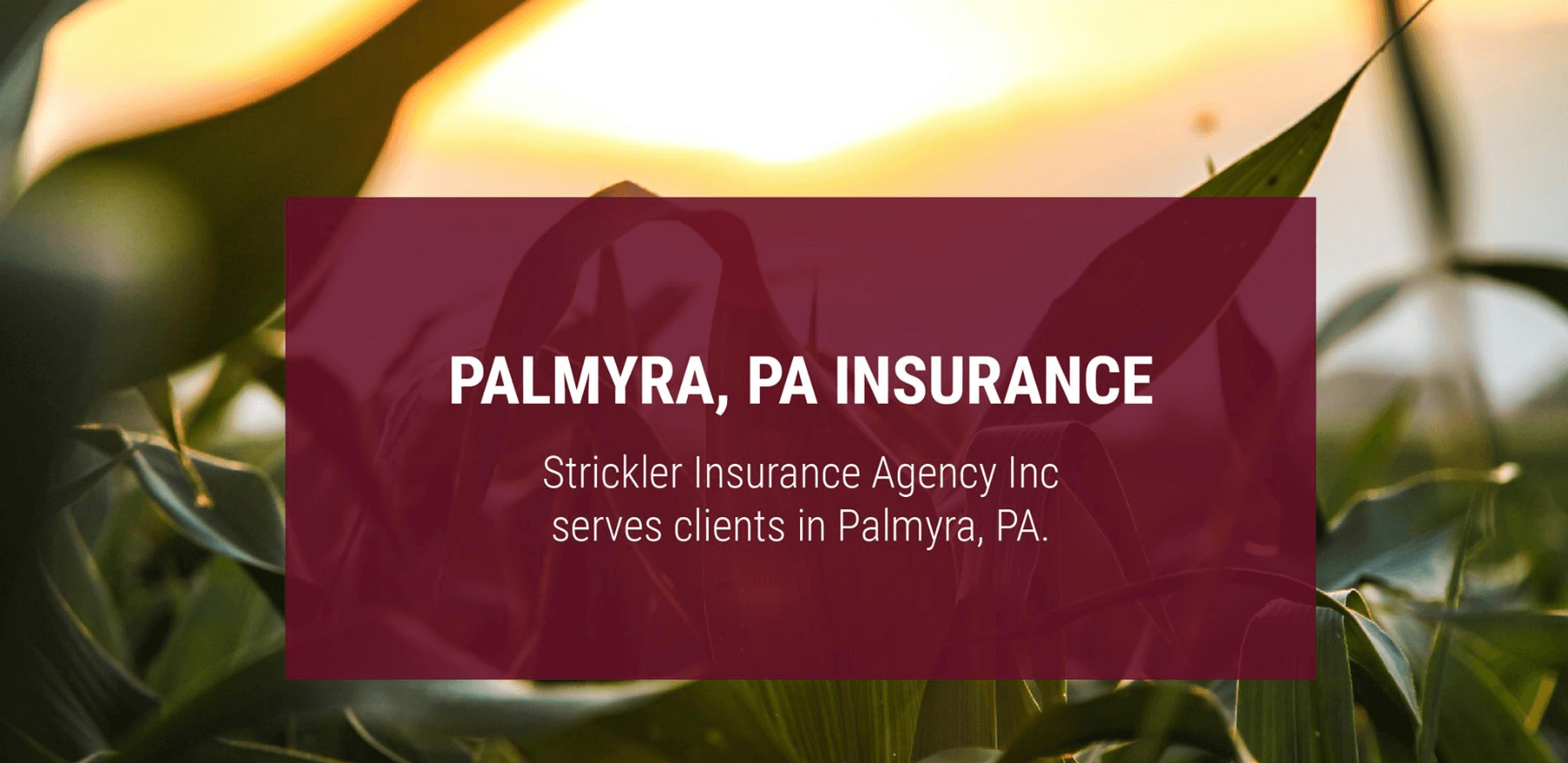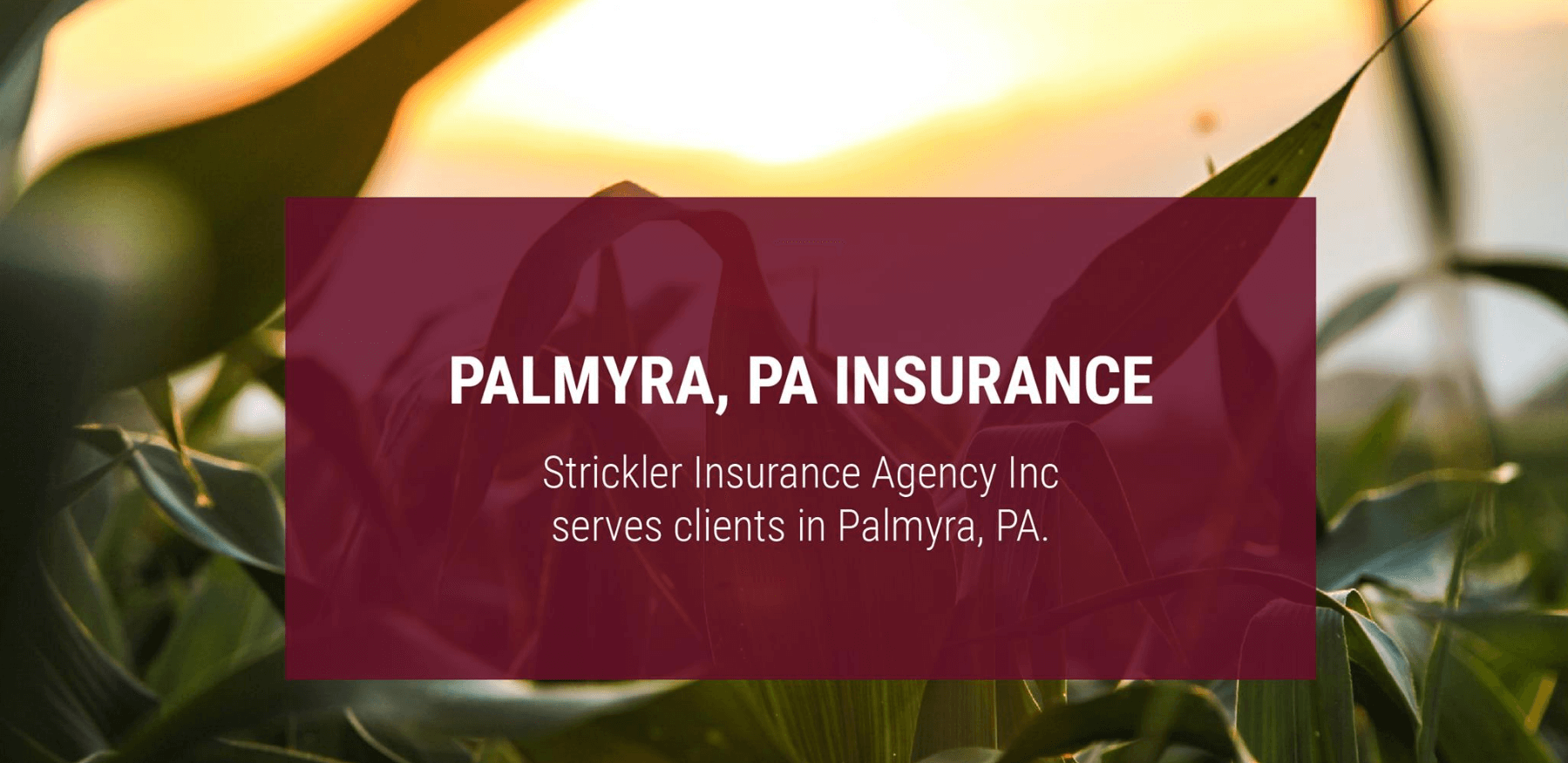 Palmyra Business Insurance
Own a small local Palmyra business? Are you a contractor in Palmyra? We have a wide variety of business insurance specialists who are knowledgeable in their field and can help provide the best business insurance possible. Learn more about our business insurance coverage.
Strickler Insurance Is Palmyra's Insurance Company
At Strickler Insurance we take pride in the work we do and the insurance we provide. Learn about our different insurance coverages in Palmyra PA. Contact us today for a free insurance quote.