At Strickler Insurance Agency Inc, we exceed expectations.
A culture of doing the right things.
Anyone can promise great service, but not everyone can deliver it. At Strickler Insurance Agency Inc, we've built a culture around doing the right things. But don't just take our word for it. Read these client testimonials to see exactly what we mean.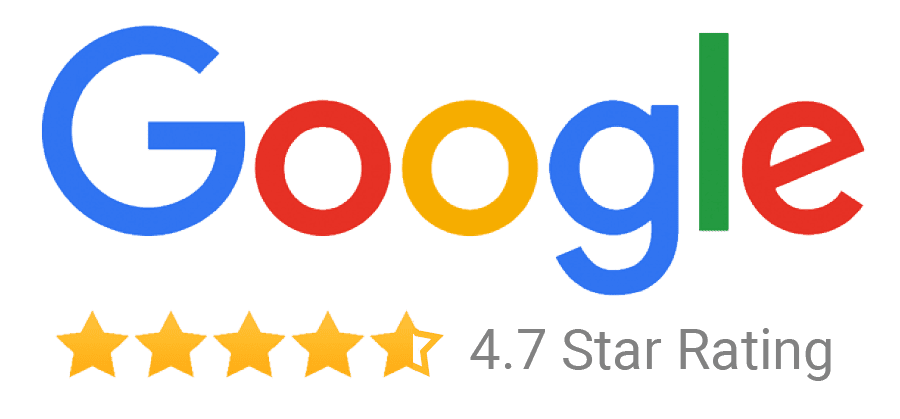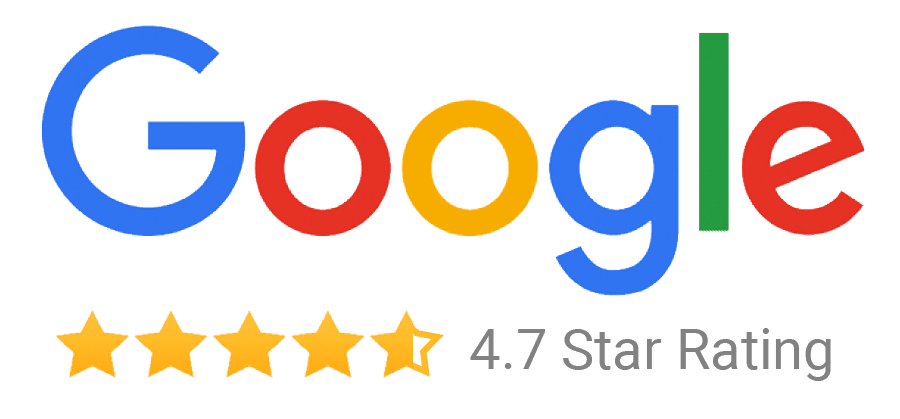 "Strickler Insurance has been very helpful. They always respond right away and are very nice. I would recommend them to others."

Insurance Client
"Clarissa Bowman from Strickler Insurance recently helped me acquire flood insurance on my property on the Chesapeake Bay. I needed the insurance very quickly for closing and she went out of her way to make it happen quickly and remained very pleasant throughout a hectic schedule."

William Rudy
"We have used Strickler Insurance for many years, and their service is wonderful. The agents are always helpful. Thank you!"

Christen Horn
"I have been dealing here quite a few years. Always a big help in reviewing and trying to get me a reasonable rate. When you're a small business, this means a lot."

Gary Baeshore
"Jordan was very helpful and took the time to help me find an auto policy that will save me almost $400.00 a year. Thank you, Jordan, you were wonderful to work with."

Stacy Lutz
"We are very happy with Strickler Insurance and our coverage. When we have questions, they always get back to us in a timely. manner."

Renee Nelson
"The staff is always willing to go above and beyond to provide great customer service!"

Stephanie Livingston
"Strickler Insurance is the best insurance agency to deal with. They get you the best pricing ever. I've sent at least six people to them, and every single one of them came back to me and told me how impressed they were with the reduction in their rates. I never have to wait for someone to get back to me, they are prompt, and they're amazing."

Bonnie Seltzer
"The staff is very understanding and nice. Any questions I had they were patient and answered honestly."

Nichole Hale
"Excellent customer service and efficient, kind, and patient. Thank you!"

Becky B.
"I have been with them for over eight years and never had any problems. Always helpful, and timely with their processing."

Kristina Ingram
"Friendly staff who go above and beyond to make sure they answer any questions."

Montclair Brewery
"Courteous and friendly staff."

Jennifer Rosenberger
"Kyle and his team go above and beyond for clients. They are friendly, fast, and efficient. They take the time to explain everything and will be honest and straightforward. I have recommended Strickler many times, and always get a thank you from my friends after!"

Amy Mertz
"The staff is very kind and helpful. They return phone calls promptly and they do not hang up until all your questions are answered."

Ana Perez
"Heather and all her co-workers are very knowledgeable, courteous, and respond to any questions in a very timely manner. If they do not know the answer, they will research and get back to our office. It is always such a delight to work with the Strickler Insurance family."

Ella LaMarre
"I have been working with Strickler Insurance for over ten years as a personal customer, plus I've had experience working with them through my previous employer and as a non-profit board member. All of their staff members are extremely friendly."

Morgan Witman
"Samantha and Kyle are the best! When I need to have anything with insurance done, I can count on them. They are efficient, knowledgeable, and take the time to answer any questions I have."

Elegant Arrivals
"I've used Strickler Insurance since I was 18 and had to carry my own insurance policy. They are super helpful and quick to respond to inquires."

Jess Lane
"Never had an insurance agent be as helpful as Strickler Insurance, they actually called me to let me know the company I had signed with was going to be raising my rate and they helped me pick a new insurance policy. Great staff, very helpful. I have recommended to all of my friends."

WD Eckman
"I have lived in the area all my life and had Strickler Insurance for a long time, in my younger years, and in my older years. I have always trusted their service as they grew and kept up to date with the changes throughout the years. Thank you for supporting the community of Lebanon for many years."

Gruber Robin
"We have been with Strickler Insurance for many years. They've always been helpful and professional. Recently, I reviewed a policy and were able to cut the cost in half!"

Monica Bomberger
"Friendly staff that is easy to work with and great service!"

Melissa McKenney
"I have always been impressed with the personal service I receive from Strickler Insurance! Also, I like that they are an independent insurance agency so I can do comparison price shopping without leaving the company. Keep up the great work!"

Christopher Thorpe
"Strickler Insurance and all of the employees I have ever dealt with go above and beyond to help you with all insurance questions and issues. I deal with them at a corporate level and a personal level for myself and the business I work for. They are definitely an insurance company that cares."

Lee Ann Conrad
"Fast and professional service! I asked for a quote ASAP, no problem!"

Lisa O'Neill
"They are always quick to respond to my questions and address any issues with a policy or claim. It's reassuring to know they are looking out for your interests and getting you the best price and coverage you need."

David Warner
"Jordan was very helpful and she saved over $500 on my insurance. Thank you very much, Jordan, I look forward to a good experience with Strickler insurance."

Justin Martz
"I can't say enough good things about Strickler Insurance and their staff. Several years ago our company was canceled due to high claims. Patrick searched for coverage for us and got us insured. Since that time our bad year's history disappeared. Other insurance vendors came calling, none could touch the service or the price. This year, 2018, none even tried."

Howard Bixler
"My wife and I have been very pleased with the services of the professional insurance offered by Strickler Insurance and our agent, Jordan Witman. We are happy to provide them our highest recommendation."

Joseph Ritchey
"These guys are awesome, getting us real value for all of our insurance needs, residential, commercial, and marine. Strickler Insurance saved us hundreds of money shopping our marine insurance policy, which covers nearly everything we transport, and the claims we've had were dealt with quickly and professionally. Excellence in customer service throughout."

Jack Kahl
"Good service, quick response, and very friendly people."

Ellys Santiago
"Every time I called, they were also so polite to me and helped me with what I needed to know."

Barbara Paul
"Over 20 years of service from this company, anytime I needed them, they were here for me, and nobody beats their quotes and service."

Monte Montesrin
"Whenever we contact Strickler for insurance information they are always polite, helpful, and responsive. Thank you!"

Dave Koch
"We have been utilizing Strickler Insurances services going on our second year. We have been working with Heather and she has been tremendous to work with and has been extremely helpful through coverage nuances. Heather was able to find additional coverage options for our team and find a solution that was a good fit for our company. We are looking forward to working with Strickler insurance in the years to come!"

Joshua Tillett
Direct Feedback From Clients
At Strickler Insurance we want to know how we are doing. Because of that we contact you throughout the year and receive your input. The following are just a few nice things our clients have said about us.
"Great friendly people who are always very helpful with my insurance needs."
"About three years ago my then insurance company notified me of a huge rate increase on all my lines of insurance. I called my daughter who works for Strickler. She was able to shop many Carriers and found a company that matched my needs on our Autos, Property and Umbrella coverages. The premium savings was substantial. I did have an auto claim since and the carrier handled it promptly and efficiently. I am a satisfied customer"
"Always very helpful. Fast to respond and looking out for best interest of customers. I have never been pushed into something or a certain way but given all the options and assistance to make my selection. Could not ask for more out of an agent Clarissa has helped me through cars, motorcycles, and homeowners and could not be happier."
"Whenever you have a question u call the office and someone will help you."
"Employees are always helpful with questions. Kind and courteous staff. Thank You!!!"
"Great customer service and they do their best to provide the best insurance to the customer."
"Excellent customer service!"
"You were patient and helpful to me all along the process of securing new insurance."
"Friendly service. Always willing to help customers"
"Always pleasant to work with and very fast response."
"Always look out for my best interests."
"If and when I needed help with my car insurance, you have always gone above and beyond to help!"
"Very very good services received over the last 12 years."
"Whenever we have had a problem in the last 27 years, this agent has been there for us. Their service is quick, reliable, above standard and always with our best interest in mind. We would never have home or auto insurance with any other agent."
"I was previously on my parents insurance and was buying a new car and needed my own insurance policy. I called the day I was going to look at the car and they got back to me within a few hours with the price of what my new policy would be. Clarissa was great at responding to my questions, which was greatly appreciated!"
"Always kind and helpful!"
"I've always found the people very helpful."
"Always provide great and friendly services!"
"I'm very happy with the help I've gotten."
"Always willing to help as needed. Very friendly people. Working for us."
"Good people that are employed by Strickler!"
"They have always giving me very good advice in creating a very good policy."
"Always available to help me out and support me with any claims. They keep me updated on price changes and the best options for my policies."
"Great to know help is always available"
"Christine is prompt and thorough."
"Everyone who we talked to has been friendly and helpful.
"Speed and friendliness of service. Pricing is always great too. My sister just went to you guys for car insurance. We are constantly telling people to check you guys out."
"You are personal, with a focus on relationships with the customer. You actually answer the phone, compared to a computer directing a call."
"I like the personal touch, always looking at my policy to make sure that I'm getting the best deal. I appreciate you taking the time to reach out when my policy is ready for renewal, to make sure it's still a good fit."
"Responsive helpful staff."
"They always keep in touch, answer ins questions promptly and provided good price home and auto insurance"
"Matt has lots of patience and a great sense of humor. Wonderful to work with, he'll do whatever is needed to help."
"They have been helpful and good pricing on my car insurance."
"You folks saved me money on auto insurance. Quite a bit, actually. Also, you insured my old office building before I retired. Saved money there, too."
"My agent Christine Deflueri has been 👏 wonderful…NEVER LEAVES ME "HANGING"…VERY WELL VERSED and very kind."
"Have always been there for me when I have a question or need documents. The 9 keeps you open for improvement!!"
"We have experienced such professionalism with the staff. Always helpful and goes over and beyond our expectations."
"You do the leg work for me so I don't have to worry about shopping around."
"Through the years Strickler Ins has always been there for us. Always caring, always helpful. Answering Homeowners questions, taking care of car insurance claims, and even helping with health care insurance. Actually even coming to the house to help us with these issues. We could not ask for more in an insurance company"
"I have been with Strickler's since I've been 16 years of age. They have always been there to help me with all of my insurance questions and needs. The staff is always friendly, timely and professional with their help and advice. Thank you Strickler insurance."
"Great company. I refer my friends."
"Always there for info, help, and support in good times as well as bad times! Keep up the great work!"
"Always there to answer questions and help whenever they can."
"Great customer service"
"Always helpful and quick on response time."
"Always there when I have questions."
"Every time I call or email with a question, they are answered very quickly!!!!"
"Best people around ❤"
"Excellent customer service."
"Friendly, knowledgeable agents. Thank you for all you've done for us!"
"Best insurance company I've ever worked with."
"Fair prices and good service."
"Whenever I needed your help I could depend on you guys."
"Personalized and prompt service."
"Friendly and helpful staff. Always ready to help me solve problems."
"Very helpful when we were looking for home and auto policies"
"I have home, flood, golf cart, car and travel trailer insurance through Strickler at half the cost for the same coverage."
"I have been with Stricker a long time with good results so why change."
"Great agency. Very friendly and helpful."
"Every time I talk to you, you make me feel better and put a big smile on my face."
"I feel our best interests are represented."
"Quick, easy and thorough."
"Is about your services, your friendly staff and your professional assistance."
"Great rates and customer service."
"Strickler Insurance has provided peace of mind for me and our family for over 40 years. I also appreciate that they maintain a very beautiful office in a historic Lebanon building. Thanks!"
"I've always had a pleasant experience no matter what the need is with you guys. Have zero hesitation sending any friend or family member your way for business."
"Everyone at Strickler Insurance is always very helpful and knowledgeable."
"Always quick and polite service. Saves me money on my insurance as they take the initiative to find savings."
"Every time we had an insurance need, Strickler was there to serve us. We needed coverage on an deceased family member's house until it was sold, we needed coverage for an outside wedding, and of course when we purchased new vehicles."
"Maria is the best!!"
"Strickler Insurance cares about its customers. We are so happy we switched! The customer service is stellar, and our premium is competitively priced. Thank you, Christine! :-)"
"Your company was easy to work with and gave me a great rate on my flood insurance."
"When I call for information or changes the people are very friendly and always help me. In other words the customer service is very good!"
"We love the fact that when we call with a question or issue that you are immediately responsive and professional. You also contacted us when our house insurance policy renewed and came in a lot more than what we were currently paying, and you found us a new insurance company and policy at a great price for the identical coverage. That's what makes you a great agency. Thanks again. You have us as customers for life."
"Great recommendations and support! Their attention to detail is impeccable. I Trust them completely."
"Great prices and friendly service!"
"Recent boat and trailer insurance was last minute and Christine provided great service even though it was quitting time ..so I was insured to drive the boat to NJ from Lebanon pa. The next morning, Thank you Christine!!"
"When we moved to this area 5 yrs ago from Western PA, Denise was extremely helpful and kind! I know she has retired and I wish her well but I felt a real connection with her."
"Whenever I have occasion to come into your office everyone performs in a professional manner and always does their best to be helpful."
"Strickler's customer service is great and their people are friendly and helpful."
"I feel your responsiveness and follow up is very good. You are also competitive within the marketplace."
"Dependable for many manufacturers years. Always get back to me. Multiple people can help me if my rep is not available. Continue to look out for me. Thank you!"
"The people at Strickler Insurance have always delivered prompt and quality services to us over past decades. Service matters."
"Overall the staff is helpful and quick to address my needs and my organization needs."
"They have always been there for us. Great staff and leadership."
"I appreciate the promptness of answering calls & taking care of business in a very timely manner!!"
"Everyone I talk to is always very helpful when I call the office. Our policy is a small one but they still take time to answer my questions."
"I was with Randy Hoffman. You took over his clients, Randy would always look for the best deal for me. I believe you are still doing that. Thank You for that."
"Always friendly and willing to listen and help. You are an important part in the community outside of your business. That personal touch, that real person on the phone – means so much! I always look for ways to give out your name when insurance comes up. I share our positive experiences we've had with you. I can go on but … you get the point 🙂"
"Every time I had a question or an insurance company changed coverage I was notified and satisfied with the process of how things were handled. Thanks for the great service!"
"You provide fare and prompt service at a competitive price."
"Saved me money on all of my insurance. Service is excellent."
"Excellent service and knowledgeable agents!"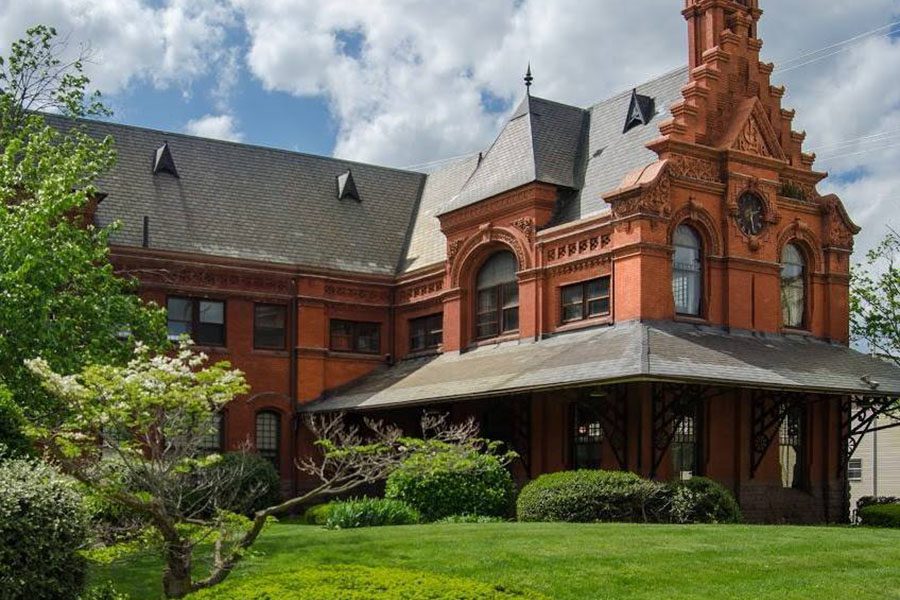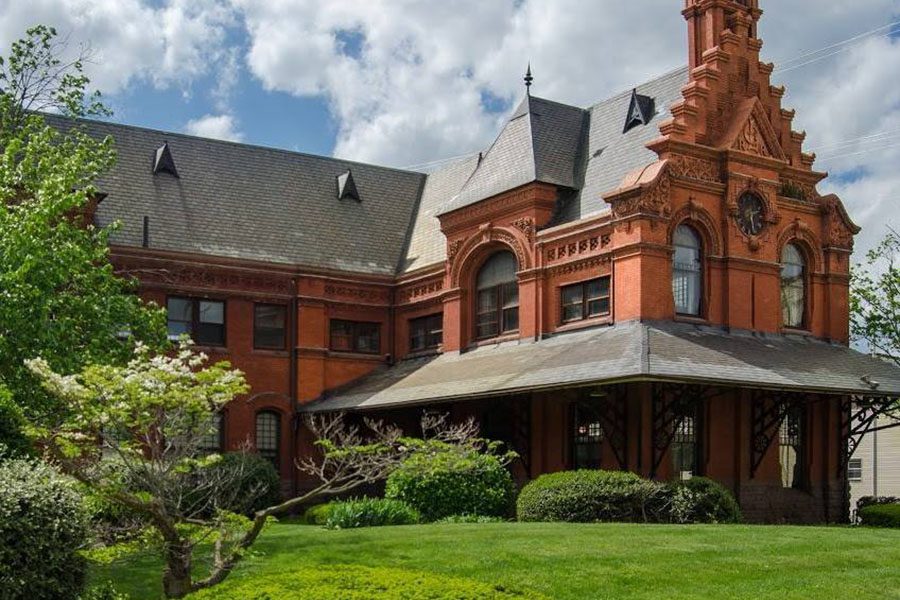 Get Started Today
As an independent agency, we are here to help you find the right coverage.
Get a Quote
  Request an Insurance Quote
As an independent agency, we are here to help you find the right coverage.
Get a Quote
It only takes a minute to get started.
Fill out the form, we'll be in touch.

Go over your options with an agent.

Get the coverage you need.
Would you rather discuss this in person? Get in touch with an agent today!