Coverage for your prized possession.
Classic car insurance provided by Strickler Insurance.
Whether you have one classic car or a whole collection of classic cars, you want to make sure it is insured. Make sure your classic car is insured at car shows, on the road, or when you are loading and unloading it on trailers. 
Get Classic Car Insurance You Need From Strickler Insurance
A prized collector car needs insurance that is designed to protect your investment. Getting car insurance for an antique vehicle should be simple and clear. We aim to provide the best classic car insurance possible. Contact us today to learn more about coverage for your antique vehicle.
What Is Classic Car Insurance?
Classic car insurance is essentially regular car insurance with additional details, custom coverages, and specific requirements that allow you to get affordable auto insurance that fits your classic car. Most owners of classic cars do not want or need to pay such high premiums for a vehicle that is utilized a quarter of the amount of time as regular vehicles. But owners of antique vehicles would like specific coverage that protects their investment and truly their baby. Getting the most accurate coverage for your vehicle is the purpose behind classic car insurance.
Classic Car Insurance vs. Regular Car Insurance
What is the difference between regular auto insurance and classic car insurance? Classic car insurance actually comes in a variety of coverages itself, from antique car insurance to collector car insurance and classic. Classic car insurance is different from regular car insurance because antique vehicles are not driven the same way daily commuters are.
One of the primary differences in classic car insurance is the cost. Typically classic car insurance is cheaper than regular car insurance. Depending on how often your collector vehicle is driven and its total worth your car insurance can be much cheaper than regular car insurance. But, if it's agreed upon worth and coverage is much higher and the vehicle is driven regularly, the cost could be higher. The core difference in classic car insurance and regular car insurance is the customizability of the insurance policy. For instance, if the vehicle is completely lost in an accident, classic car insurance pays for the agreed-upon replacement cost. This separates the coverage from the constantly changing and depreciating market value.
What Does Classic Car Insurance Cover?
Classic car insurance covers the same thing as regular car insurance; collision, medical, liability, and comprehensive. In connection to the differences your classic car can have additional specialty coverages like roadside assistance, medical coverage for auto shows, coverage on spare parts, traveling coverage, and coverage at car shows that you aren't even present at. This is all customizable and designed to make owning an antique car enjoyable.
Do I Need Classic Car Insurance?
If you have a classic car you should definitely get it covered by classic car insurance. The benefits of the specific and clear coverage for your classic car are too good to pass up. The real question is if you qualify for classic car insurance.
Do I Qualify For Classic Car Insurance
In order to qualify for classic car insurance, your vehicle must fit the definition of a classic car or an antique car.
Classic Car:

A vehicle that has a special or historical interest that is 10 to 24 years in age. Essentially a specialty car that is not yet an antique.

Antique Car: A vehicle that is 25 years or older that has "historical interest" and was also built after 1922.
In order for the Classic Car and Antique Car to remain within this classification and qualify for classic car insurance they must also meet the following criteria:
Quality Storage:

The classic or antique car must be stored in a controlled environment (a garage) the better the storage, the better the classic car insurance premium.

Limited Usage: Your classic or antique car cannot exceed 2500 additional miles per year. The limited usage of your antique car is what allows for your classic car insurance to be affordable, it also allows you to take your classic vehicle to car shows, parades, and other activities.
Conditioned Maintained: Your collector vehicle must be restored, maintained, and presented in its original condition. This qualification is probably the most flexible depending on the insurer. Some classic car insurance companies do not allow any rust or unoriginal parts. Others are more lenient.
Get Classic Car Insurance From Strickler Insurance
Strickler Insurance is located in Lebanon Pennsylvania. Get your Classic Car insurance in Lebanon PA, Pennsylvania, or one of our neighboring states. At Strickler, we hope to provide the best Classic Car insurance. We provide Classic Car coverage in New Jersey, New York, Maryland, Delaware, and Virginia. Contact us today for a free Classic Car insurance quote!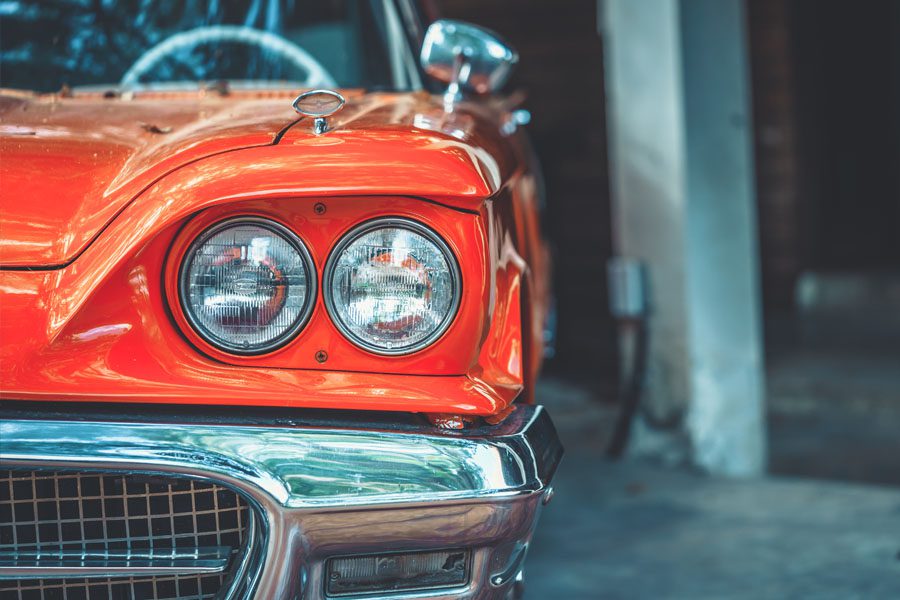 Get Started Today
As an independent agency, we are here to help you find the right Classic Car Insurance coverage.
Get a Quote
  Classic Car Insurance Quote Request
As an independent agency, we are here to help you find the right coverage.
Get a Quote
It only takes a minute to get started.
Fill out the form, we'll be in touch.

Review options with an agent.

Get the coverage you need.
Would you rather discuss this in person? Get in touch with an agent today!