Individual And Family Health Insurance
Find the right fit to help manage costs.
Individual Health Insurance provided by Strickler Insurance.
You need to protect your family and yourself from unexpected medical costs. If you are self-employed or unemployed, individual health insurance can help protect you and your family. Getting an individual health insurance plan or family health insurance plan should not be difficult.
How Do I Purchase Private Health Insurance?
Getting private health insurance can seem like a challenge, but with our team it is not. We have healthcare insurance professionals Who specialize in personal health insurance. Different states offer different health insurance options. We are located in Lebanon Pennsylvania and serve our entire state as well as many neighboring states. Contact us for professional health insurance coverage options.
How Much Does Individual Health Insurance Cost?
The cost of NG tube visual health insurance varies depending on the amount of coverage and the type of plan you get. Typically individual health insurance cost a little bit more than it would if you were getting insurance through your workplace. Many employers pay a certain percentage of your health insurance when you get group health insurance. With individual health insurance you're purchasing it on your own. Individual health insurance plans can vary from $100 a month to $5-600 a month. That is a wide range. The difference is primarily based on what you are covered for.
Family coverage premiums are similar in coming in a wide range, but at a much higher rate. The best way to determine your individual health insurance cost is by contacting us for a free insurance quote. We will help You determine the health insurance options available, and you can choose the health insurance that best fits your lifestyle.
Do I Need Private Health Insurance?
Yes. If you do not have health insurance you can be penalized by the government. You can apply for an exemption to avoid the penalty. There is one exception, In the year 2020 the fee for lacking health insurance did not apply. We will update this when we have more knowledge about future health insurance requirements.
When Can I Purchase Individual Health Insurance?
There are specific enrollment periods for individual health insurance. There is also a special enrollment period for health insurance, but you need to qualify. To qualify for special health insurance enrollment certain life events need to occur like losing your current coverage, a change in marital status, or having a baby. There are many different Life events that can allow you to get personal health insurance rather than waiting for the enrollment period.
The typical open enrollment time period is between November 1st and January 15th for that year's health insurance coverage. Presently, due to covid-19, the open enrollment period for Marketplace health insurance has been extended to February 15th to May 15th.
I Missed Open Enrollment For This Year's Health Insurance
There are two ways you can get health insurance for this year if you missed the health insurance open enrollment timeframe.
Special Enrollment Period: The special enrollment period allows you to enroll at any time for that year's insurance. What qualifies you for special health insurance enrollment? Marriage, moving and having a baby allow you to enroll in private health insurance at any time.
Medicaid & Chip: If you qualify for one of these two you can enroll at a different timeframe.
How Is Individual Health Insurance Determined?
Typically individual health insurance is determined by your age. This is great unless you are older. If you are older the cost of individual health insurance increases. One good thing is if you are above the age of 65 you can get Medicare insurance instead.
Do I Need A Physical For Private Health Insurance?
No, you do not need a physical to get private health insurance. This means you can get health insurance for yourself and your family faster.
Pennsylvania Individual And Family Health Insurance
We can provide the guidance and help you need. Strickler Insurance is located in Lebanon Pennsylvania. Get your Individual Health Insurance in Lebanon PA. At Strickler, we hope to provide the best Individual Health Insurance. We provide Individual Health Insurance coverage in New Jersey, New York, Maryland, Delaware and Virginia. Contact us today for a free Individual Health Insurance quote!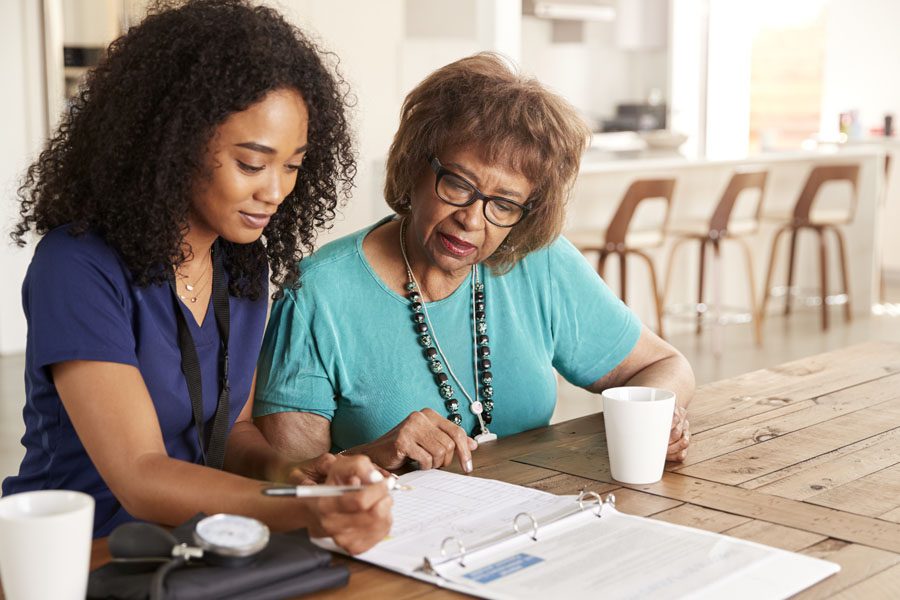 Get Started Today
As an independent agency, we are here to help you find the right Individual And Family Health Insurance coverage.
Get a Quote
  Individual And Family Health Insurance Quote Request
As an independent agency, we are here to help you find the right coverage.
Get a Quote
It only takes a minute to get started.
Fill out the form, we'll be in touch.

Review options with an agent.

Get the coverage you need.
Would you rather discuss this in person? Get in touch with an agent today!