Medicare Supplement Insurance
Find the right fit to help manage costs.
Medicare supplement insurance provided by Strickler Insurance.
Medicare supplement insurance can be a complicated topic. Our experts can help you to determine which plan is the best fit for you.
Get Started With Medicare Insurance!
A Medicare Insurance Plan is so valuable to have and can make a world of financial difference, but it can be extremely complicated. We have a medicare professional at Strickler Insurance who is fully dedicated to helping you and educating you on effective medicare coverage.
What Is Medicare And What Do I Qualify For?
A Medicare Supplement plan is broken out into a variety of health insurance programs. These are provided by the government and certain people qualify for certain plans and certain plans cost different amounts. Most plans are for people who are 65 or older and have Social Security.
What Is Medigap?
Medigap is essentially medicare supplement insurance that fills the gaps in medicare. What it can help with are additional costs like copays, coinsurance, or deductibles. But it isn't a simple add on to medicare. Certain Medicare plans can have this added on, certain medicare plans are dependant on past medicare plans and new medicare plans can work entirely differently. 
This is why the Strickler Team has a person who is fully dedicated to knowing Medicare's policies and coverage. When you call in to get your Medicare insurance set up our medicare specialist will be able to answer your questions and make sure you have the best medicare coverage.
A Simple Overview Of Medicare
Medicare is broken up into separate sections that cover a general area. Since the medical field has gray areas and overlap, so does medicare. We navigate those gray areas for you and ensure your Medicare coverage is set up correctly.
Medicare Part A primarily covers treatment in hospitals and the costs that come with it. Depending on the medical treatment that is provided at the hospital you will have to pay a deductible.
Medicare Part B primarily covers insurance outside of hospitals.
Medicare Part C or a Medicare Advantage Plan as it is commonly called is essentially a customized Medicare Part B. When you get Medicare Part C you still have to pay for Part B, but there is a wide variety of options in regards to the cost, the coverage and additional coverage. For instance, besides medical coverage, you can get dental or hearing and vision coverage.
Medicare Part D covers prescription drugs.
This is an extremely simplified overview of Medicare. It is an extremely complicated system that also has a large number of deadlines to register. The deadline to register is usually at the beginning of December of the previous year. When you miss deadlines or details in Medicare insurance, the results can be costly.
Enroll For Medicare With Strickler Insurance
Avoid the stress of worrying about deadlines or late fees by contacting Strickler Insurance and speaking with our Medicare professional. We will make sure you are ready for the upcoming year and insured with the Medicare plan that fits your needs. Contact us today!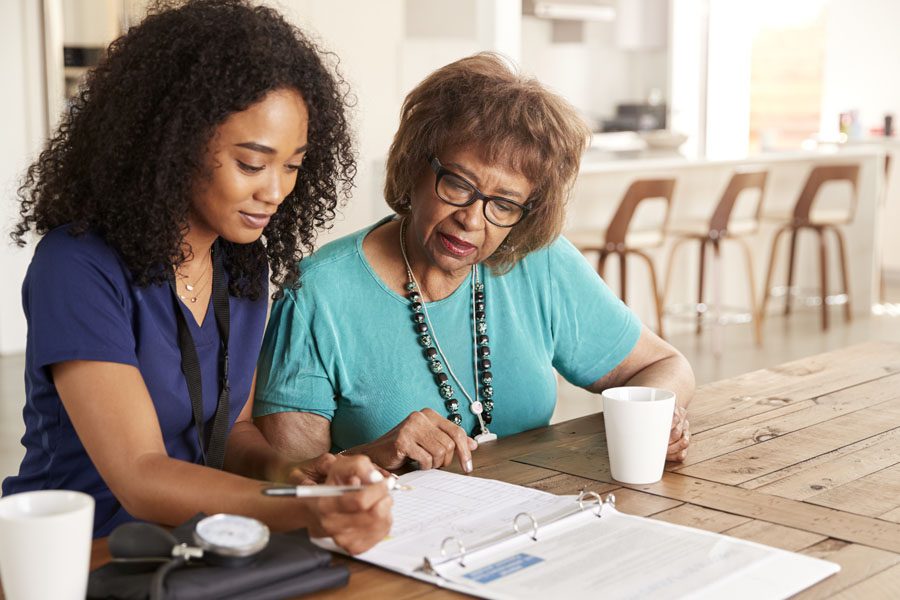 Get Started Today
As an independent agency, we are here to help you find the right Medicare Supplement Insurance coverage.
Get a Quote
  Medicare Supplement Insurance Quote Request
As an independent agency, we are here to help you find the right coverage.
Get a Quote
It only takes a minute to get started.
Fill out the form, we'll be in touch.

Review options with an agent.

Get the coverage you need.
Would you rather discuss this in person? Get in touch with an agent today!