The Strickler Express is Strickler Insurance's Newsletter for friends and clients of Strickler Insurance. We have been sending out the Strickler Express since 1982. Contact us to learn more about insurance and request a free quote.
Insurance For The College Bound
Sending Junior away for college can bring some savings – and not just because he can't skip home to do laundry and raid the fridge. Many auto insurers will lower the cost of coverage for a son or daughter who attends school far enough from home.
This and other ways to reduce your auto insurance premium should come as welcome news for parents of college students . After all, it's back-to-school time, which means that buying books and decorating the dorm room may have you feeling like a walking ATM.
If a child is attending school more than 100 miles away, and does not take a car along, insurance companies will lower the family's auto insurance premium considerably. The insurer figures that because the student is unlikely to be routinely driving the family car, the odds of an accident are greatly reduced.
Taking a car to school might not affect the family insurance costs. It may, however, raise rates, depending on the cost of insuring the car in that particular college town or perhaps in a state that requires more insurance. Children who establish residence in other states while at school would have to get their own policies. There's another discount parents shouldn't overlook: the good- student discount, given to high school and college students with a B average or better.
If your college student lives in a dorm and is still considered a dependent, the family's homeowners insurance policy should provide coverage for possessions taken to school. Typically, protection of property away from home is limited to 10 percent of the personal property limits on the family's homeowners insurance policy. For example, if the contents of your home are insured for up to $75,000, property away from home would be covered for $7,500, less your deductible. Bear in mind that adequate coverage of high-ticket items such as jewelry, computers, or stereo equipment may require a "personal articles floater" or "rider." Check with your agent to be sure. If your child is living in an off-campus apartment, you may need to purchase a separate renters policy. If this is the case be sure to check with your agent as coverage varies by company. Renters insurance covers not only your college student's possessions but, more importantly, provides liability protection should your child be sued as the result of an injury that occurred on the rental premises.
Renters insurance policies are not expensive. Policies that provide $15,000 in personal property coverage and $100,000 to $300,000 in liability protection can cost as little as $100 per year.
It's a good idea to take an inventory of the items the student is bringing to school. This inventory should include photographs or a video of the items, a record of the model and/or serial numbers, and receipts.
Lightning Safety Tips
Fact: Lightning kills more people in this country than tornadoes, floods, or hurricanes.
Fact: Thunderstorm activity is the greatest during July and August.
These simple precautions can save lives during a lightning storm:
Stay Alert
Monitor local weather conditions regularly with a special weather radio or AM/FM radio. Recognize the signs of an oncoming thunder and lightning storm – towering clouds with a "cauliflower" shape, dark skies and distant rumbles of thunder or flashes of lightning. Do not wait for lightning to strike nearby before taking cover.
Seek Shelter
Look for a large, enclosed building when a thunder or lightning storm threatens. That's the best choice. If you are in a car and it has a hard top, stay inside and keep the windows rolled up. Avoid small sheds and lean-tos or partial shelters, like pavilions. Stay at least a few feet away from open windows, sinks, toilets, tubs, showers, electric boxes and outlets, and appliances. Lightning can flow through these symptoms and "jump" to a person. Do not shower or take a bath during a thunder or lightning storm Avoid using regular telephones, except in an emergency. If lightning hits the telephone lines, it could flow to the phone. Cell or cordless phones, not connected to the building's wiring, are safe to use.
If you are caught outside:
If your skin tingles or your hair stands on the end, a lightning strike may be about to happen. Crouch down on the balls of your feet with your feet close together. Keep your hands on your knees and lower your head. Get as low as possible without touching your hands or knees to the ground. DO NOT LIE DOWN! If you are swimming, fishing or boating and there are clouds, dark skies and distant rumbles of thunder or flashes of lightning, get to land immediately and seek shelter. If you are in a boat and cannot get to shore, crouch down in the middle of the boat. Go below if possible. If you are on land, find a low spot away from trees, metal fences, pipes, tall or long objects. If you are in the woods, look for an area of shorter trees. Crouch down away from tree trunks.
A special thank you to Tom Plunket for the article idea.
Business Tip Of The Month
Most businesses today rely heavily on the information stored on computers. Make sure you backup your information daily or at least weekly, and store the backup offsite and away from the building. That way if there is a fire, or lightning strike, the back up will not be lost too!
Business Of The Month: Creative Designs Custom Cabinetry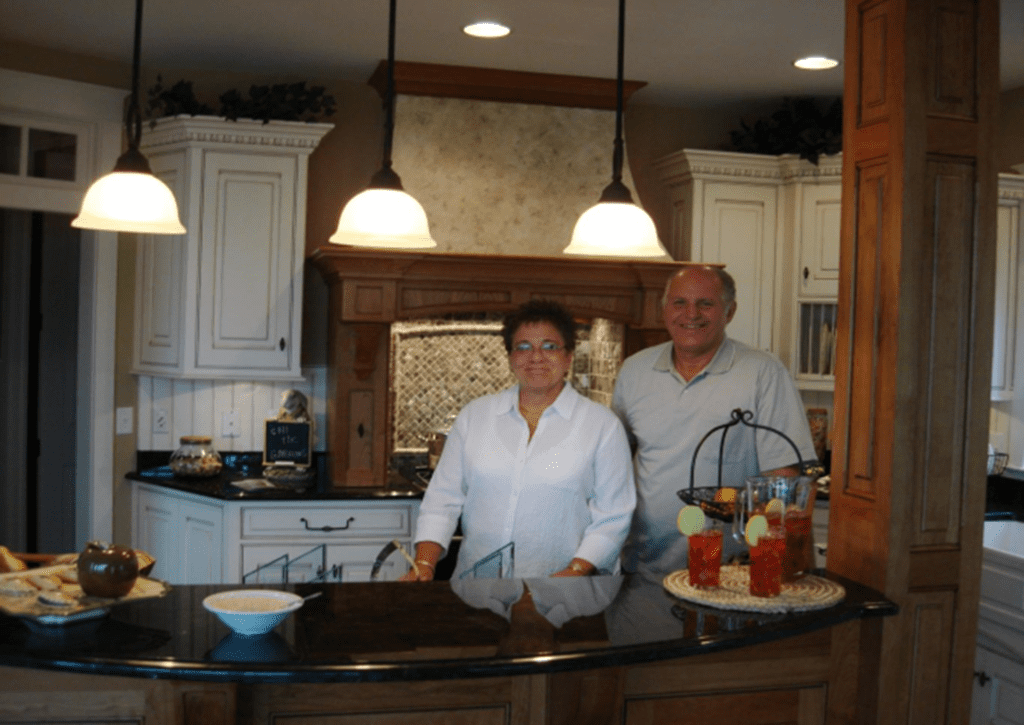 Creative Designs got it's start as a small workshop in the basement of owner Greg Boger's home in 1980. From those humble beginnings of a few pieces of equipment and a window fan for ventilation, they moved into a 1,500 square foot property in Sand Hill.
With their annual showings at the Harrisburg and Lebanon builder shows, they expanded their market to include Lancaster and Dauphin counties as well. By 1985, with sales steadily increasing, more room was necessary. By January 1986, almost five years to the day of the company's inception, they purchased the property at 547 E Cumberland Street. This larger facility enabled them to create a showroom of cabinetry displays.
Greg contracted with Garmen Builders this year to provide a kitchen for the annual Lebanon-Lancaster Parade of Homes tour designing a fabulous kitchen in the new Shadow Creek development here in Lebanon where they were chosen as the winners for the annual "Best Kitchen and Bath award". To receive the "Best Kitchen and Bath award" is certainly an honor for Greg's local custom cabinet shop. Greg & Deb want to help you with your kitchen and bath ideas so every time you walk into your kitchen or bath it has that "Best in Show" feel. They love their customers and their customers are always thrilled with the results.
Deb & Greg are shown in their award-winning kitchen they built and installed at the Shawdow Creek development in Lebanon.
Getting To Know Your Agents
Heather Brullo: Commercial & Health Customer Service Rep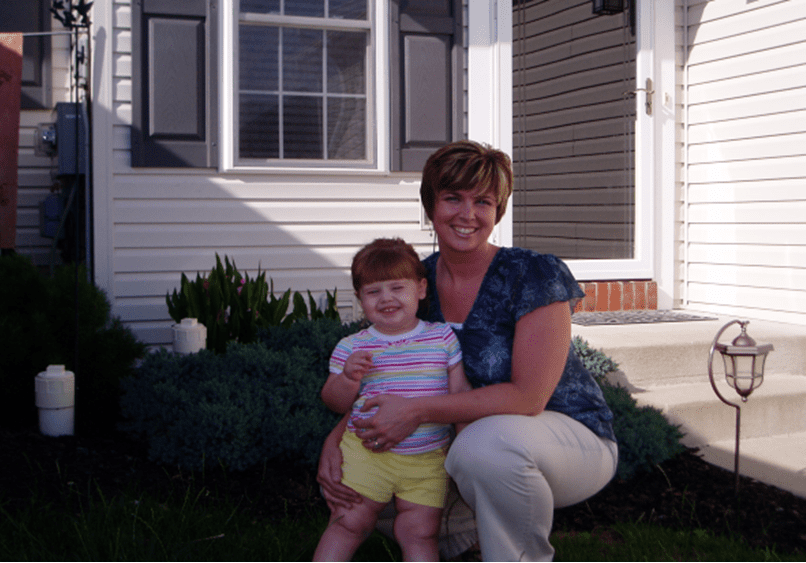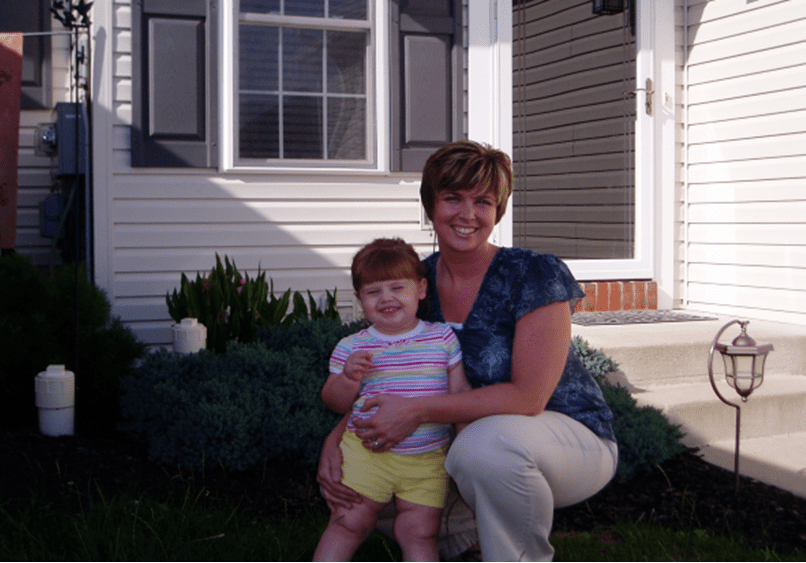 Seen below is our commercial and health customer service rep, Heather Brullo, with daughter Carlee in front of the family's new home in Jonestown. Husband Mark was on the job working hard at Ladd Hanford when this photo was taken. We wish you luck Brullo family in the purchase of your first home!
Recent Reviews:
"There is never a time when I have called or stopped in that I haven't been absolutely happy with the service. From beginning to end Strickler's is tops and I have referred people there and will continue to do so in the future!" Joseph Spear, Lebanon
"They are quick to take care of you. Everyone was very kind and courteous. Thanks to Strickler Insurance for all they do for us!" Cocalico Plumbing and Heating, Denver
Did You Know
The first winter Olympic games were held in Chamonix, France in 1924.
Norway has won the most medals (263) at the winter games.
The United States has won the most medals (2,189) at the summer games.
The five Olympic rings represent the five major regions of the world- Africa, the Americas, Asia, Europe, and Oceana, and every national flag in the world includes one of the five colors, which are blue, yellow, black, green, and red.
Up until 1994 the Olympics where held every four years. Since then, the winter and summer games have alternated every two years.
Africa, South America, and Antarctica have never hosted an Olympics.
Strickler's Recipe Corner
Lemon Cheese Cake
2 Cups Flour
2 Sticks margarine-softened
Combine and bake in 9×13 pan for 20 minutes at 350.
Set to cool completely.
Blend together
8 oz. Cream Cheese
1 Cup 10x sugar
2 Cups Cool Whip
Spread on cooled dough
Blend on low in mixer
2 pkgs. Jello Instant Lemon Pudding
3 Cups Milk
When mixture thickens, pour over cream cheese mixture. Spread 2 Cups Cool Whip on top. Sprinkle with grated nuts if desired.
Broccoli Salad
2 Bunches Broccoli
1 Medium Onion (Sliced thin)
10 Strips of Bacon (Fry and crumble)
1 Cup Mayo
1/2 Cup Sugar
2 Tbsp Vinegar
Mix together and then blend with broccoli, onion, and bacon.
Trivia Question:
This month Strickler Insurance is sponsoring a Trivia Contest and offering you a chance to win a $10 A&M Gift Certificate! Test your knowledge! Just one correct (or nearly correct) answer and you could be this month's winner. Each month's winner will be drawn randomly at the beginning of each month from all total entries submitted. The entry that comes closest to the correct answer to the following question will be the winner. Write down your name and answer, and then fax –[717-273-6665] — or email[becky@stricklerinsurance.com] this page. Good luck!
What 5 elements of Chinese philosophy do the 5 2008 Beijing Olympic mascots stand for?
Last Month's Winner:
Congratulations to Marilyn Hartman for correctly answering last month's Trivia Question! For the correct answer, Marilyn has won a $10 A&M Gift Certificate!
Last month's question was:
Which branch of the armed services is the oldest?
Answer: The U.S. Army, founded on June 14, 1775.