Happy Holiday's
Strickler Insurance Agency wishes you and your family a wonderful and safe Holiday Season! It is a special time to give thanks and count our many blessings. We THANK YOU for choosing Strickler Insurance as your insurance protection team of choice. We all appreciate the confidence and trust you have placed in us. May your New Year be filled with good health, love and happiness!
Merry Christmas,
Patrick Freer Sr.
& Staff
Business Of The Month: Pete's Pizza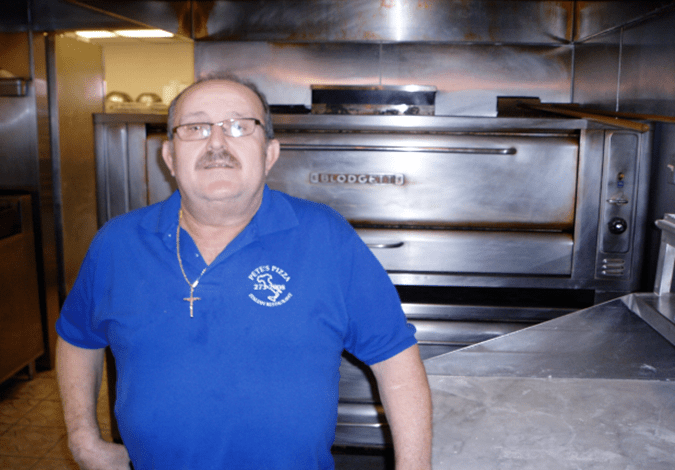 What a story! It all started back in 1968 when this young man with hope, vision and determination left his home in Casteldaccia, Sicily to fulfill his dream of owning his own business, making a better life and building a family in the US.  Paolo Martorana, otherwise known as "Pete", was picked up at JFK airport by his cousin, Pete, who drove him to Annville where he was to live with his Aunt and Uncle.  He started working and making pizza at Roma's Pizza in downtown Lebanon and did so for over 9 years until he took over the business.  In 1986  he officially opened "Pete's Pizza" in the Lebanon Plaza shopping center.  Changes were being made at the mall, so in 2001 Pete decided to move his business and acquired the current location, 1121 Quentin Rd. in Lebanon.  If you like pizza, you have probably tried Pete's and found out why he has such a great following.  His special pizza sauce recipe remains a secret to this day; the taste is slightly on the sweeter side and for those who like it that way, Pete's pizza is the best.  In addition to pizza, he has a full service menu that includes delicious entrées from Italian wedding soup and spaghetti, to mouth watering cheese steaks which are served on fresh rolls that are made daily at the restaurant.
If you want to get Pete's attention, just ask him about his family.  He is always eager to talk about his wonderful wife of 31 years, Domenica, or his 2 kids,  Peter and Rose.  Peter has joined Pete at the restaurant and will insure that the family tradition will continue.   You will usually find Pete engaged in conversation, so stop by, introduce yourself and expect to have a delicious meal.  Molto bene!!!!!
Christmas Safety Tips
Make sure candles are secure and away from pets and children.
Never leave the house with candles lit.
Do not leave Christmas lights on when you are not home or overnight. There are low cost timers available to automatically turn them off.
Do not overload extension cords.
Do not run extension cords under carpeting . If you must run extension cords over high traffic areas, use duct tape to secure as to avoid a tripping hazard, duct tape comes in many different colors to coordinate with your decorating style.
Keep tree watered to avoid a potential fire hazard and  also to avoid the needles from falling.
Do not use your sweeper to pick up pine needles, use a shop vac. Using a sweeper can clog the vacuum with tree sap.
Make sure any ladders are secure when decorating inside or out.
Dispose of your tree and garland properly, there are recycle centers in most communities.  Make sure all decorations and tinsel have been removed before recycling.
With the increased hazard of candles and decorations, make sure you know where your fire extinguishers are and that they are not out of date or need recharging.
Keep pets away from the Christmas tree to avoid it being knocked over.
Place tree away from any direct heat sources.
Vicki Johnson, Agent
October Client Of The Month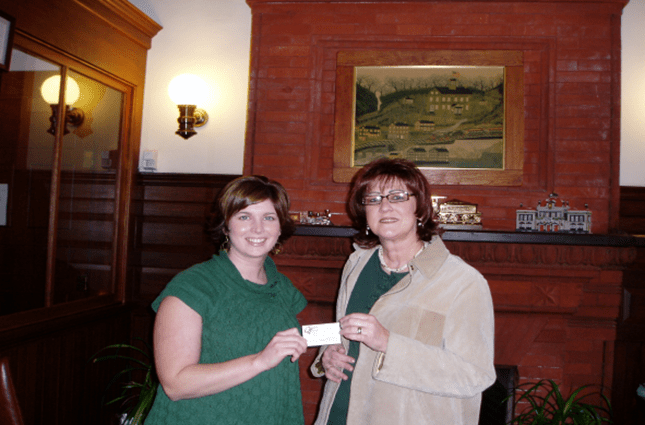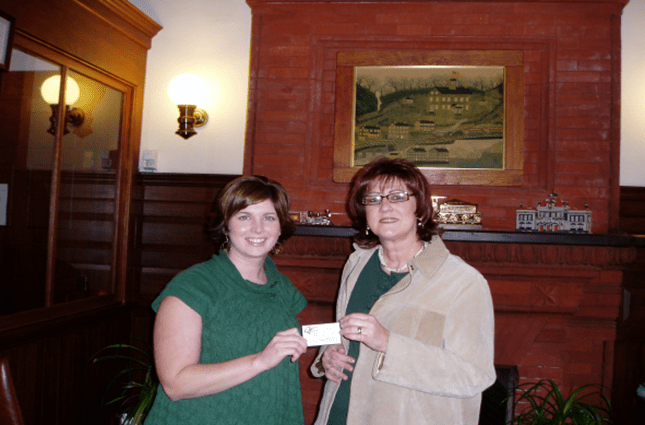 Our agency is nothing without your loyalty and faith in us. Even if your name doesn't appear below this month, please accept my heartfelt "thanks" for your support.  I truly appreciate it. For outstanding work  telling others about our agency, this month we honor Dennis & Kathy Gerlach as our Referral Client of the Month! Dennis & Kathy received a $50 Dinner Gift Certificate. Thanks for your continued business! (Who's next?  Hint… it could be you!)
15 Ways To Save Money Right Now
Use rags or sponges instead of paper towels for cleaning. Damp sponges may be zapped for a minute in the microwave to kill germs.
Change to those fluorescent coil light bulbs.
Turn the thermostat way down at night.
Buy the large tub of yogurt and portion it out yourself.
Call your utilities and ask for a better plan/rate.
Go to free-shipping.org or bradsdeals.com and get promotion codes for free shipping and retailer discounts.
Drive less aggressively. Taking it easy on accelerating and braking is the most effective way to save on gas.
Use the slow cooker and microwave more. They are much more energy efficient than the stove or oven.
Drink Chilean or Australian wine. These regions are still deals in the wine world.
Order wine by the bottle at a restaurant. If everyone at your table is ordering wine, don't order by the glass. One bottle yields four to six glasses. You'll usually come out ahead of the per-glass price.
Cut your children's and or spouses hair yourself.
Stretch leftover takeout. Add a can of chicken broth to the quarter carton of kung pao or pad thai, and voila: a delicious bowl of soup.
Use your bank's rewards program. You might be earning valuable points each time you use your debit card.
Use the library. But return books on time to avoid fines.
Fall back in love with plastic bags. No, not the demonized grocery store variety. Re-use the ones that weasel their way into your house-wrapped around your bread, shredded cheese, tortillas, cereal, newspapers– and you'll never spend another penny on Ziplocs.