The Strickler Express is Strickler Insurance's Newsletter for friends and clients of Strickler Insurance. We have been sending out the Strickler Express since 1982. Contact us to learn more about insurance and request a free insurance quote.

Happy Holidays!
The holidays are the perfect time to reflect on all that we have to be thankful for. To slow the hectic pace of our lives and focus on the people and things we are grateful for. It is when we are grateful that we often find the most joy because it is difficult to be upset and thankful at the same time. Sometimes it takes a little time and energy to stop and really reflect on all the wonderful things that surround and support you, but the effort is worth it. Saying out loud to your family, friends and coworkers that you are grateful for having them in your life and that they are the reason that you are able to feel good and do well despite life's challenges is the greatest gift to be given during this season.
Without the help of other people, many things would not get done. The things that really matter, the things that really need to get done require support and cooperation. That is why I appreciate all that the United Way and the United Way agencies do. Just think of all the help and assistance the American Red Cross, Big Brothers & Sisters, Boy Scouts, Girl Scouts, Developmental & Disability Services, Domestic Violence Intervention, Halcyon Activity Center, Lebanon County Christian Ministries, Lebanon Library,  Mental Health Association, PROBE, QUEST, Sexual Assault Resource & Counseling Center and the YMCA provide. There are many ways that we can get involved and give thanks to these wonderful organizations. Providing financial support is one important way, but there are other volunteer opportunities that can be easily found on the United Way Website. Please take a moment to give thanks to those people in your lives who surround and support you and the agencies that support our community.
Many thanks for allowing Strickler Insurance Agency to help you with your insurance needs. We take it seriously and realize that you work hard for what you have. Also, thank you for trusting us and referring your family and friends to us. We wish you a happy and healthy holidays!
Employee Spotlight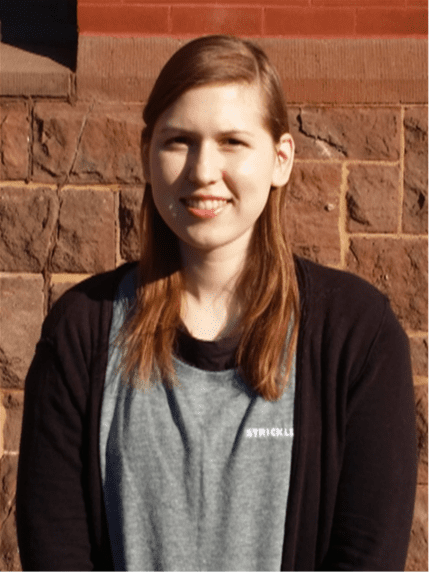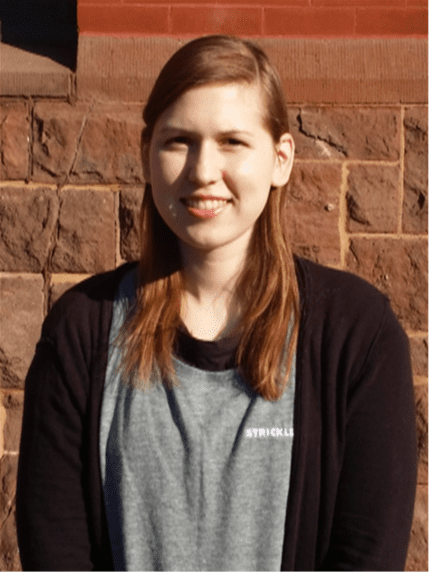 The Strickler family would like to wish commercial lines agent, Kiya Emerich & her family, a congratulations on their newest little addition! Jude entered the world on October 5th.
Welcome to the team! Greta Fisher started on August 15th and will be working in the commercial lines and accounting departments.
Becky's Tips For Preventing Frozen Pipes
Remember the winter of 2013/2014? Our agency saw a 76% rise in frozen pipe claims last year. With this winter being projected to be just as bad, we thought we'd share a few tips with you on preventing frozen pipes.
Open cabinet doors to allow warmer air to circulate around the plumbing.
When the weather is very cold outside, let the cold water drip from the faucet served by exposed pipes. Running water through the pipe-even at a trickle- helps prevent pipes from freezing.
Keep the thermostat set to the same temperature both during the day and at night. By temporarily suspending the use of lower nighttime temperatures, you may incur a higher heating bill, but you can prevent a much more costly repair job if pipes freeze and burst.
If you will be going away during cold weather, leave the heat on in your home, set to a temperature no lower than 55°F.
Consider installing specific products made to insulate water pipes like a "pipe sleeve", or similar materials on exposed water pipes.
VANCANT PROPERTIES: Lastly, if you have a vacant property, notify us immediately. There could be a gap or no coverage due to the vacancy!
Hack Attack – Business Data Breach
Every week or so we hear about the latest data breach or "hack attack" on a fortune 500 company's customer information database, affecting millions of Americans and potentially exposing their bank accounts and other assets to theft or fraud. As you can imagine, the costs to the companies such, as Home Depot and Target, are in the millions of dollars. That doesn't even include lost customers who will no longer shop there.
While Lebanon may not be home to many Fortune 500 businesses, the small businesses of Lebanon County are not immune to cyber attacks and data breaches.  Pennsylvania law requires a business to notify every customer in the event of breach, and the average cost per customer is $200, which can quickly add up even with just 1,000 customers on file. But not only can hackers steal information, they can also hold your information or computer systems hostage, and only restore the data or control after paying them a ransom.
The good news is that insurance carriers have responded to this threat by offering cyber liability insurance policies to cover situations like these. And fortunately, the premiums have been steadily declining as more and more businesses add this coverage to their policy. Ask your agent if this coverage is necessary for your business.
Strickler Insurance Reviews:
Thank You! We build our Agency on your positive comments:
"After helping me start my claim from the hail damage Vicki spent hours trying to find me a rental car before she was able to find one. Thank you!"
-Zachary Kershner,
Reading PA
"Denise was a wonderful help in saving us on auto insurance. I made 1 call and she took it and ran! Within a day I was set up and will be saving over $300 a year! I never expected it to be as easy as 1 phone call. Thank you so much! I should have called Denise years ago!"
-Laura Burkholder,
Schuylkill Haven PA
"The input and advice was very helpful in making our decision. Our coverage increased and we saved money with a smaller premium than before. Thank you!"
-Ronald Lutz Sr,
Palmyra PA
"Wonderful! I can already tell that I'm going to enjoy my auto insurance from you guys. Thanks so much! It's a great feeling being able to talk face to face with your insurance agent."
-Eric Kelley,
Lebanon PA