2008 Referral Of The Year!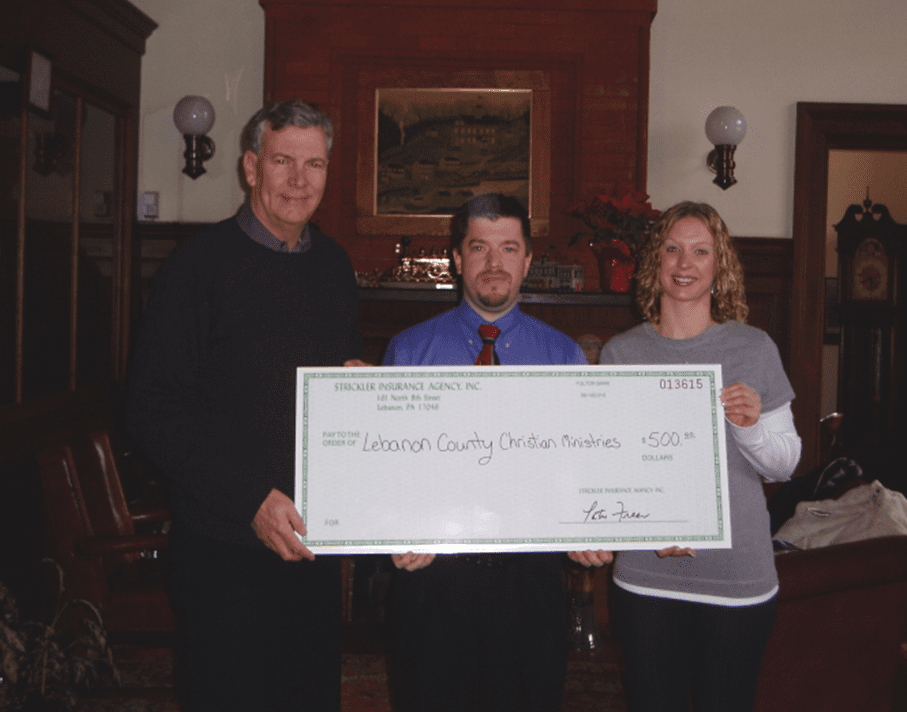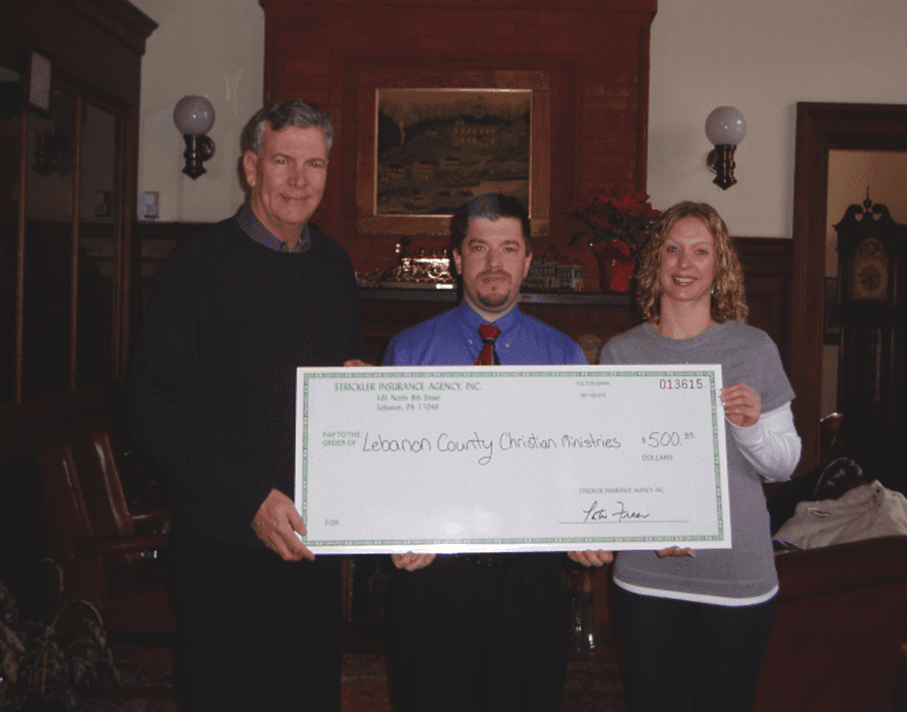 Mackenzie Lynch
The 2008 Referral Contest Grand Prize Winner, Mackenzie Lynch, receives her grand prize check for $500 from Pat Freer, President of Strickler Insurance. Her name was picked from the many 2008 referrers that were included in the annual grand prize drawing.  Pat will have another referral contest in 2009.  To enter, all you need to do is tell a friend to call Strickler for their personal insurance.  Whether they buy or not, you will be included in the contest and there is no limit on the number of referrals you can make.
$500 to LCCM
In Addition To Receiving Her $500, Mackenzie presents Troy Williams, Director of  Lebanon County Christian Ministries with an additional $500 for the food bank as part of the 2008 Referral Contest Grand Prize.  Mackenzie is in her 2nd year of graduate school and plans a career in social work.  Congratulations, Mackenzie!  See page 2 for details of the 2009 Referral contest.
Tips From Your #1 Protection Team
Getting a big tax refund? Skip the flat-screen for one of the following:
Start (or add to) an emergency fund
Pay down debt
Put extra money into your IRA
Set money aside for gifts or vacation
Pay the 1st year premium for life or disability insurance
Although receiving a tax refund may seem like a good thing, it actually means you've overpaid throughout the year and should probably consider reviewing your withholdings.
by: Heather Danner
Business Of The Month: Queso Dee'as Southwestern Cuisine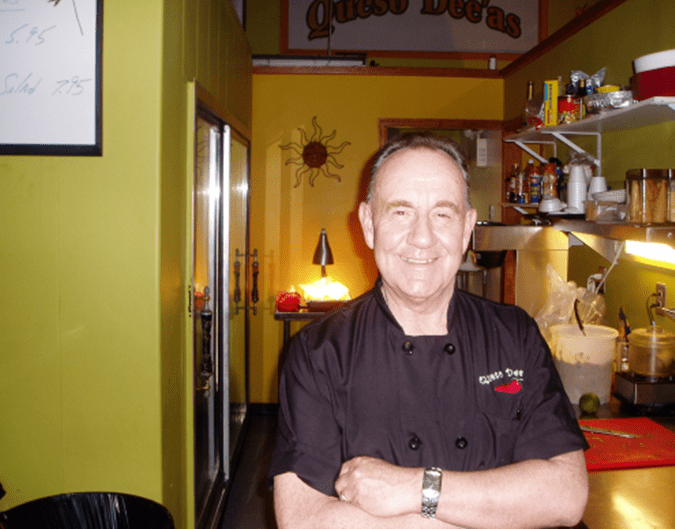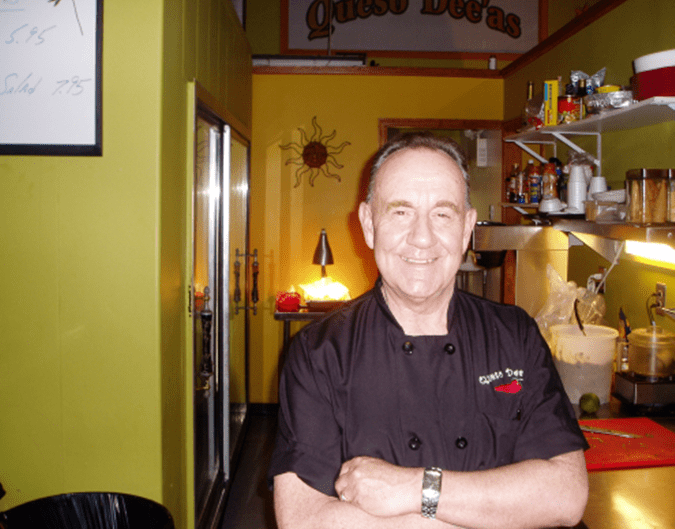 Authentic southwestern cuisine comes to the Lebanon Area.  Thanks to Bob and Dee Cook and their love for southwestern food, Lebanon is able to enjoy the best of what the southwest has to offer, yet never leave the county.  After years of searching for the right situation, Bob and Dee found what they were looking for across the street from HAAC in downtown Lebanon.  The property was a former restaurant, which helped make the decision to locate there.  The name was conceived by Bob who wanted to include his wife's name in the restaurant's name, Queso"Dee"as.
Bob comes to Lebanon from Maryland were he grew up, Colorado where he honed his culinary techniques and Wyoming were he learned his restaurant management skills.  Bob is the one who runs and operates the restaurant.  It is his original homemade recipes for salsa, meats and sauces that will make your dining experience a delight.
If you like cilantro, order the Mayan.  It is an enchilada prepared with chicken or you can order it vegetarian style, as I do, with just cheese.  The perfect cheese enchilada smothered with Bob's special green sauce.  It is not spicy, it's just the best.  Just ask for Pat's enchilada.  Burritos with names like El Grande, Coloradan and the Ranchero keep you coming back for more.  Other southwest favorites that are available include quesadillas and tacos.  Bob makes a great taco salad which can include his pico corn salsa and guacamole.
Their counter service allows them to keep the prices affordable for everyone  and the location provides an atmosphere that is inviting to families, businessmen and women, as well as the students alike.  As Bob likes to say "Make our taste of success, be your taste to remember".  Find out why those that have tried Queso Dee'as keep coming back for more.
Community Corner
This year, at our annual Stickler family Christmas party we presented our leader and agency principal, Pat Freer Sr, with a combined donation to Lebanon County Christian Ministries. Pictured here is Lebanon County Christian Ministries' director Troy Williams, left, with Pat Freer Sr.  All the staff brought in various household and food items to donate to the organization. LCCM is the community food bank and helps coordinate the free noon meals that are available to any and all that are in need of a nutritious meal.