Tips To A Healthier And Happier 2009!
Now is the perfect time for change and new beginnings. Balancing life and your career is often a major issue. Check out these timely tips that may help you on the road to finding and maintaining a comfortable balance.
De-stress: It's impossible to eliminate stress completely from our lives but identifying the cause is the first step. Once identified take steps to reduce it. When properly managed, stress can actually enrich and motivate us. If not properly dealt with it can be detrimental.
Simplify: Learn to say "No" to things you don't want or don't have time to do. Relaxing with your family is okay and don't feel guilty about it. Remember not to be a slave to housework or the phone either. If you have the resources hire someone to clean the house or involve the rest of the family at clean up time.
Play: A balance between work, play and other activities isn't easy yet very important. Allowing leisure time to decrease most times results in relationships suffering. Read to your little ones, watch a movie, share a cup of tea and have a good conversation with your teens. Be attentive, forget work for the moment, and let your family know how important they are to you.
Share the load. When it comes to household duties everyone can help out including partners and children. Be sure to give age appropriate duties and you'll be surprised at how these will help them develop self-reliance. You'll love the results…more time for everyone and a more peaceful and calm environment.
Slow down: We are always in a rush and pulled in a thousand directions these days. Time is precious so focus on what is enjoyable and rewarding for you and your family. Be realistic about expectations for you and others, don't over-do it and become overwhelmed and discouraged. Learn to; let go of what is no longer needed, be adaptable and go with the flow.
Nurture yourself: If you take good care of yourself by eating a well balanced diet, exercising regularly and getting the rest that you need you'll find that a body that is well taken care of is much more capable of dealing with the stresses of everyday life.
Stop Procrastinating: Just do it! By avoiding what needs to be done you're actually creating stress and using more energy. Even when you are reluctant to start a project, once in motion you'll find it's easier than first thought and tend to forget your initial concerns.
Focus on the positive: We all have lots to be grateful for… just look around. Always try to live in the present, as it is the only time we have. We can't change the past or predict the future. Be happy with who you are and what you have. Always dare to dream.
Take charge: Keep track of your time. You'll be amazed at the time spent on regular day to day activities. If you find a few that can be eliminated you've just gained extra time in your day. At night take a few minutes to review your day and what needs to be done tomorrow. You will be amazed at how this will help keep you focused.
Finding the right balance is an ongoing process and is always a "work in progress". Assess where you are regularly and have patience. In time you will begin to reveal the better you!
November Client Of  The Month
Our agency is nothing without your loyalty and faith in us. Even if your name doesn't appear below this month, please accept my heartfelt "thanks" for your support.  I truly appreciate it. For outstanding work  telling others about our agency, this month we honor Cindy Martin as our Referral Client of the Month! Cindy received a $50 Dinner Gift Certificate. Thanks for your continued business! (Who's next?  Hint… it could be you!)
Do Your Smoke Alarms Provide Protection?
Do you have at least one smoke alarm in your house?  If not, you and your family are twice as likely NOT TO SURVIVE a serious house fire than if you had a smoke alarm.
But even if you have a smoke alarm, you and your family could still be at great risk.  Smoke alarms can give you a false sense of security – unless you do the following:
Buy smoke alarms that have the seal of approval from an independent testing firm such as Underwriters Laboratories (UL) or Factory Manual (FM).
Your house should have at least one smoke alarm on each level and one outside each bedroom.
Smoke rises, so smoke alarms should be mounted high on walls or ceilings. Ceiling mounted alarms should be installed at least four inches away from the nearest wall; wall-mounted alarms should be installed four to 12 inches away from the ceiling.
You should test your smoke alarms at least once a month – follow the manufacturer's instructions – and you should replace the batteries in the smoke alarms at least once a year.
Test each smoke alarm every month. Push the test button until you hear a loud noise.
If your smoke alarms are more than 10 years old, it might be time to upgrade to some newer ones.
Make certain everyone in your family can recognize the sound of the smoke alarms.
You should have planned escape routes from every room in the house, and you should figure out at least two ways to get out of each room.
You must make sure every family member understands the escape routes from his/her bedroom and from all other commonly used rooms in the house. These safety tips could just save your family in the event of a fire.
Business Of The Month
David Rivell t/a Gunpowder LLC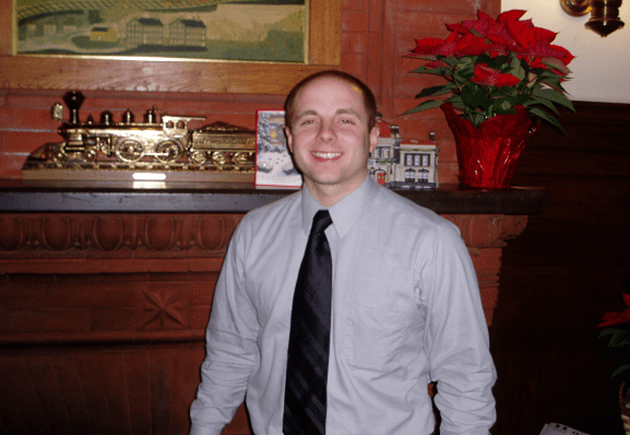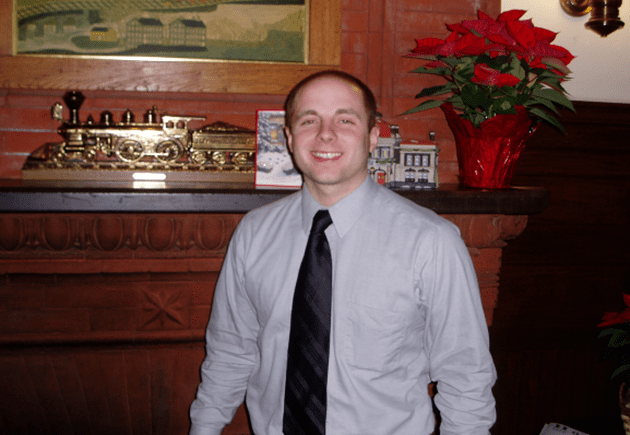 Gunpowder may seem to be an odd title for a development company, co-owner David Rivell admits that "people are always sort of taken back by the name," but adds that Gunpowder Inc. "actually has a very funny story".  Dave tells us that when looking to name this new company they ran into some trouble, "literally 14 of our other name choices had already been taken.  Gunpowder was on a street sign when I was on the phone with the company lawyer so I said it almost as a joke, but it was available so we took it".
Gunpowder is made up of three investors who all believe in the city of Lebanon.  Even though they are not from the area, they all see the current beauty and future potential of this community.  All members are from West Chester, PA where the downtown has gone through a dramatic rebirth in the last six years.  Dave sees a lot of similarities between where West Chester was and where Lebanon is now. He thinks the city is primed and ready to experience a renaissance.
Gunpowder currently owns buildings with commercial and residential units, and they like that mix.  They have been in touch with other investors, town planners and city officials in the hopes of turning Lebanon into more of a destination city.  Dave comments that Lebanon is in a prime location to draw neighboring communities into the Downtown.  In real estate, a lot of people seem to think "if you build it they will come", but in the models that they have seen work, it is "you build it, then you need to bring them in."  They would love to see more restaurants in the Downtown and are currently looking for a tenant for what was the Higher Grounds Coffee Shop, "if you know of anyone, please let us know!"
At the conclusion of our discussion, Dave expressed his hopes for our community and the role that Gunpowder may play in its development; "Lebanon has a great natural job base with hospitals, manufacturing, and government positions, but we need to help our neighboring communities have good reasons to come to visit the Downtown. Our goal is to continue to acquire additional properties and renovate them so that we can be a part of this solution.  Lebanon is already a great city with a rich history that we are proud to be a part of, and we also think it has a very bright future".  With companies such as Gunpowder Inc. working in our area, that future comes a bit closer each day!
Strickler Recipe Corner
Chipotle Black Bean Dip
2 large dried chipotle chiles
1 cup Old El Paso Thick n' Chunky salsa
1/2 cup jalapeno black bean dip
2 tablespoons chopped fresh cilantro
1 cup shredded Colby-Monterey Jack cheese (4 ounces)
2 medium green onions, chopped (2 tablespoons)
Sweet red cherry chile half, if desired
Tortilla chips, if desired
Heat oven to 350 F. Cover chiles with boiling water; let stand 10 minutes. Drain chiles and remove seeds. Chop chiles.
Mix chopped chiles, salsa and bean dip; stir in cilantro. (If making ahead, cover and refrigerate up to 24 hours.) Spoon into shallow 1-quart ovenproof serving dish. Sprinkle with cheese.
Bake about 15 minutes or until mixture is hot and cheese is melted. Sprinkle with onions. Garnish with chile half. Serve with tortilla chips and enjoy! Makes 15 servings (2 tablespoons each)