Strickler Insurance Celebrates 150 years
When I think of what it means to be part of a family business that has been operating locally for 150 years, I am overwhelmed.  The work, passion, and care that has been put into not only this business but this community, by so many men and women of the Strickler Agency before me is clearly evident in the reputable, and well established agency that I have the privilege of running today.  I am honored to be a part of this history and this family and to be blessed by such a rich local community of businesses and individuals who have made possible the longevity and success of Strickler Insurance.
In the 1700's the Strickler family owned a mill on the corner of 9th and C&L Street, where the current Campbell's station is located.  Following the demise of the mill,  the Stricklers entered into business with a family relation, J. Henry Miller, and in (1957) Patrick Jr's great-grandfather, Paul Strickler took ownership of the company and changed the name to Strickler Insurance Agency.  The business was passed to Pete Strickler, then to me, Pete's son-in-law, and now I am proud to work in turn with my son, Patrick, who is the Vice President of our Agency.
I joined Strickler in 1974 after marrying my wife, Debbie, and moving to Lebanon from Denver, Co.  Since that time, the insurance business has changed dramatically.  Initially, property policies were the written with only fire and lightning coverage and motorists were not required to carry auto insurance.  The scope and breadth of coverage offered by our companies has expanded dramatically, and with it has come the extension of our knowledge and expertise in the protection of your homes, autos, families and businesses.  This industry is continually developing, and we remain on the forefront of this progress with such new elements as our on-line presence and e-quote system, as well as the upcoming addition of a corporate wellness program to our line of specialty products.  Where will we be in 150 years?  Patrick has a better idea about that, but I know that no matter what, we will remain experts in our field, and will always offer the best service and the most comprehensive coverage at the most competitive prices.
At this 150 year anniversary of the birth of this business, I am grateful to all of the employees of this company who have come before me and with whom I work today.  Personally, I am deeply thankful to my wife and my children for all their support and love.  And finally, I would like to recognize all of you in the community who have chosen to trust Strickler Insurance with the care and management of your insurance needs.  I hope that in another 150 years, my great-great grandson or daughter will have the same privilege that has been given to me as the president and owner of this exceptional business and a member of this wonderful community.
Sincerely,   Patrick Freer Sr., President
West Chester Window Going Green!
Many businesses and residents of the West Chester area are going green! Besides doing it to help the environment, many are jumping on the band-wagon for economic reasons as well. In addition to saving on monthly heating, electric, or gas bills, there are tax credits available to homeowners who implement geothermal heating units or solar equipment in their homes. The West Chester office has contributed to this movement with the purchase of agency bicycles. They are using these bikes to get to local client visits, and to drop off policies. Strickler Insurance focuses on green additions to homeowners policies to adapt with the times. We insure several contractors who do installation work & some of our carriers are offering discounts for hybrid cars and homes with solar equipment or geothermal heating systems. Call us today to see if you qualify for any of these discounts!
Burn Wood Safely!
Wood stoves can provide years of safe and affordable heat if used properly. We urge you to maintain your stove and chimney properly—as there are inherent risks when using a wood stove. The following tips will help you make sure you are burning wood safely.
Selecting a Stove
Be sure your stove is made of sturdy, suitable material such as cast iron or steel. Look for stoves listed by Underwriters Laboratories (UL).
Chimney
All wood burning stoves need a tight, well designed chimney to maximize efficiency and to minimize danger of unwanted fire. You must have a single flue, per individual heating device.
Clearance
All wood burning appliances need 36" of clearance from any combustible material. You may use ceiling and/or wall protectors to reflect heat away from combustibles.
Cleaning
All wood burning systems require cleaning. Creosote should be cleaned when it reaches a thickness of a quarter inch or more. At the very least, chimneys and stove pipes should be cleaned once a year.
Disposal of Ashes
Store ashes in a non-combustible metal container while awaiting disposal. The container should be placed on a non-combustible floor or on the ground—away from all combustible materials.
Smoke Detectors
Be sure to property install smoke detectors on each floor of the residence. They should be placed on or next to the ceiling.
Fire Extinguishers
Remember to keep an ABC fire extinguisher within easy reach of any wood burning stove.
If you have a wood burning device in your home—we must know about it, we need to make sure you are in compliance with your company's requirements.
If you have any questions regarding this information, please contact Denise Eiceman at 844-655-7480
How To Save Money On Prescription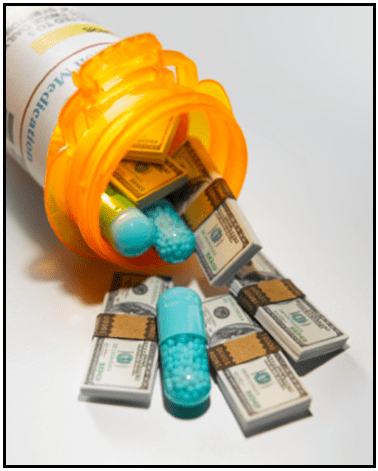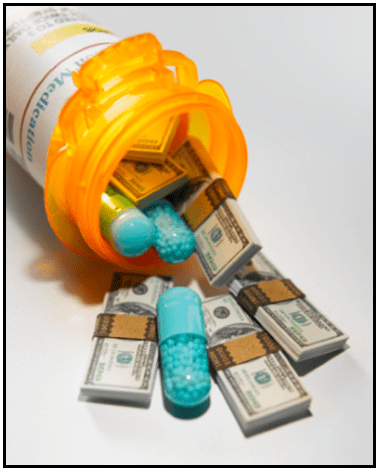 Generic substitutions are the way to go if you are trying to keep some money in the bank. Visit your carrier's website for the most recent drug formulary list and give it to your Doctor for review. In most cases, your Doctor should be able to prescribe a generic equivalent of the brand drug you are currently taking. Depending on your prescription plan and carrier, you might only have to pay as little as $3 per month on certain retail generics. In some instances it may be even cheaper to have them process it as if you didn't have insurance!  Your local pharmacist can be a big help in advising how to most efficiently use your drug plan and save money at the same time.
-Heather Brullo,  Health & Life Agent
2011 Grand Prize Winner
June Arenas is our GRAND PRIZE winner in SIA's 2010 "Just Keep Talking" program! June received an HP LAPTOP COMPUTER! Every time she referred a friend to SIA, she was entered into the drawing.
NEXT GRAND PRIZE DRAWING July 2011 FOR AN APPLE IPAD! Tell Your Friends to call us for a quote on their insurance.