The Strickler Express is Strickler Insurance's Newsletter for friends and clients of Strickler Insurance. We have been sending out the Strickler Express since 1982. Contact us to learn more about insurance and request a free insurance quote.


Strickler Insurance Blizzard Bonanza
1955 was a busy time for Al & Miriam Donmoyer. Al was working 2 jobs and Miriam was raising the family. Looking to the future, they made a decision to open a Dairy Queen in West Lebanon. Miriam ran the Dairy Queen and Al helped out until he was able to work full time. At an early age and full of energy, their grandson, Mike Deitzler, asked if he could help out. Mike spent the following years developing his entrepreneurial skills and eventually acquired ownership in 2000. Since then he has open another location in Palmyra and one at the Lebanon Valley Mall. DQ International has over 5,700 stores worldwide with the largest one located in Saudi Arabia and the busiest one located on Prince Edward Island, Canada.
DQ started with soft ice cream. Over the years, DQ has developed many signature treats like the Dilly Bar, Buster Bar, Artic Rush (formerly Mr. Misty), Blizzard & ice cream cakes. With the advent of the internet, you can go to www.dairyqueenwest.com, select a delicious ice cream cake and the next day it will be ready for pickup. Mike and his wife Vicki have always been community minded and have helped to develop the DQ fundraising program, which is shown on his website. Annually, they have a fundraiser at the Palmyra location with the proceeds going to the Children's Miracle Network. All of the Strickler Insurance employees love it when the DQ treats come to the office. During the month of July, you to can enjoy a special Blizzard Bonanza using the coupon below. We hope you enjoy it as much as we do! Thanks Deitzlers for continuing to have a great place for sports teams, groups, families and friends to celebrate with a DQ treat or to just have a chance to be together on a warm summer night.
Employee Spotlight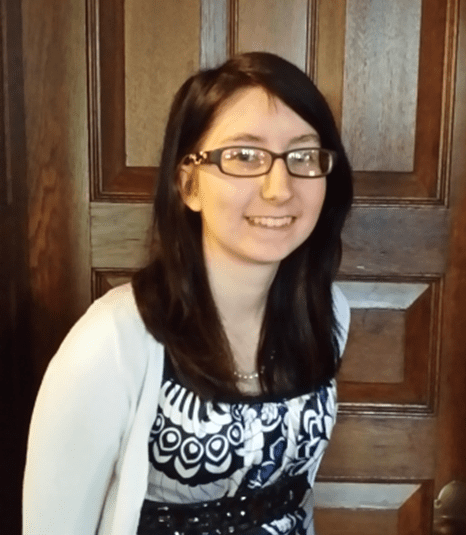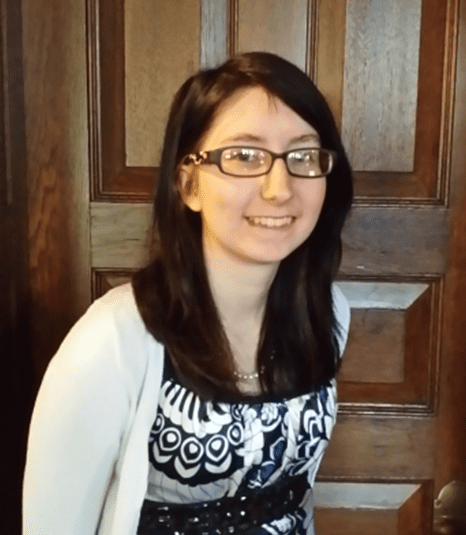 Welcome Christy! Strickler Lebanon introduced a new employee in April, Christy Scheidler. Christy will be working in our accounting and commercial departments. We are very excited to have her!
Full Tort Vs. Limited Tort: Which One Should I Buy
This question is asked frequently by prospective car insurance buyers. We hear it all the time: "My coworker/dad/friend told me that I should have full tort. Or is it limited tort? Which one gives me more coverage again?" Here's the long and short of what each mean.
First of all, limited tort is just that: limited. It limits your rights to recovery or compensation for pain and suffering if you are involved in a car accident – in most circumstances. The majority of clients we interface with choose this option, mostly because it is significantly less expensive (typically a 15% savings), in addition, when explained to them, they decide that they wouldn't sue another party unless faced with these circumstances that are afforded to you automatically in PA:
If a serious injury occurs leaving you disabled or dismembered in some sort of long term or permanent fashion
If the other party is convicted of being under the influence of drugs or alcohol
If the other driver intentionally causes the accident
If the other driver was driving a car that is registered in another state
If the other driver has no insurance
Full tort provides broader coverage. It gives you the opportunity to recover or pursue damages for pain and suffering as a result of any type of accident above and beyond the circumstances listed above. Full tort is more expensive, but if you have an accident you have the assurance that you can recover if you've suffered a loss.
Full tort vs. limited tort can be a tricky subject. It's also a subject that many folks make a decision based on cost. And while that can be a good way to choose coverage, it's always best to be an informed consumer when picking the right insurance coverage for you.
Strickler Insurance Reviews:
Thank You!  We build our Agency on your positive comments:
"I am so thankful I saw the Strickler Insurance billboard. I called immediately and got the news I was searching for. I got great auto and health insurance quotes the same day. I appreciate all of your hard work to help me find just what I needed. I got affordable rates and great coverage!"
-Jessica Boger,
Annville PA
"I have been with the same insurance company and agent for about 10 years. However, someone recommended the Strickler agency to me and so I thought I would check it out. They were very nice and extremely helpful and saved me a ton of money too! Thank you so much for all your help!"
-Rebecca Diaz,
Fredericksburg PA
"The Strickler employees were very friendly and helpful. Denise and Vicki provided excellent service to save us dollars on our farm and auto coverage. Thank you very much for all your help!"
-Verna Struphar,
Annville PA