Happy Thanksgiving
Every Thanksgiving we take time to reflect on all that we have to be thankful for, and this year is no different.  In fact, I feel that I truly have more to be thankful for this season than usual because my family and my community have survived a series of difficult challenges and continue to thrive into this season of giving, love, and celebration.  As many of you may know, this summer, my grandson, Tyler Szajda spent 39 days in the pediatric intensive care unit at the Hershey Medical Center battling ecoli-HUS.  Before this terrible time, I had never heard of HUS, and now I know more than any parent or grandparent should ever know about this terrible syndrome.  Although our family was turned upside down, Tyler gave us the strength to believe that he would survive this challenge, and he has.  My grandson is now at home, living life to the fullest with his Mom, Dad, and rambunctious little brother, Matthew, while they await the January arrival of a new little brother or sister!  I am thankful for Tyler, for his spirit and smile and for the future that we will all have together.
My thanks also extend to this community, which suffered a series of natural disasters this fall, but has survived and thrived through strength, support and resiliency.  I am thankful to you, our insureds, for showing patience and understanding during these last couple of months.  On August 23rd, while at the Hershey Medical Center on the 7th floor, the building started to sway back and forth for what seemed like 5 minutes.  Fortunately, the shocks from a 5.8 magnitude earthquake caused little damage, but many of us felt the power and enormity of it. Five days later Hurricane Irene came up the east coast; less than a week later, tropical storm Lee dumped even more water on us, causing severe flooding.  If that wasn't enough, a rare pre-Halloween snow
storm hit Central Pa with up to a foot of wet heavy snow, knocking down trees and doing extensive damage.  Claims adjusters and restoration companies were stretched to their limits; they often promised more than they could deliver in trying to resolve your claim problems expeditiously.
Your patience and understanding throughout these hard times has not gone unappreciated.  This summer and fall have been challenging, for both your business and personal lives, but the support of community and loved ones will always give us strength.  I am thankful to have been shown this strength by my grandson, and to have the opportunity to give you the support you need through my work here at Strickler Insurance Agency.  Have a safe and happy Thanksgiving!
Understanding Deductibles
How much you pay for insurance protection usually depends on the amount you agree to pay out of your own pocket during a claim before the insurance company kicks in. This is your deductible. Its main attraction is that the higher the deductible, the lower the sum you pay for your insurance (the premium). Simple? Well, here are 8 things to know:
You pay a deductible only when you're making a claim. It's not something you have to pay regardless.
It may be a percentage of your loss or a specific sum like $250, $500, $1,000 or even more.
It may apply to each claim you make (as with car insurance) or a whole year (e.g. most medical policies).
Some insurers waive deductibles in certain circumstances (e.g. preventative healthcare, windshields).
You must choose from available options: zero is not available.
Your mortgage lender may stipulate the maximum deductible, so you don't end up with one you can't pay.
The Government stipulates the lowest health insurance deductible you can have to qualify for a tax-sheltered Health Savings account (currently, at least $1,200).
In health insurance, a deductible is not the same as a co-payment. Usually after you've paid all your deductible, you may still have to pay a share of treatment costs – that's your co-payment.
When you're considering what level of deductible to opt for, you should take into account not only your immediate budget but also your ability to pay if you make a claim.   Deductibles aren't always as simple as they seem.  If you're confused or would like to know more, please give us a call.
We Offer Life Insurance Because It Can Make A Difference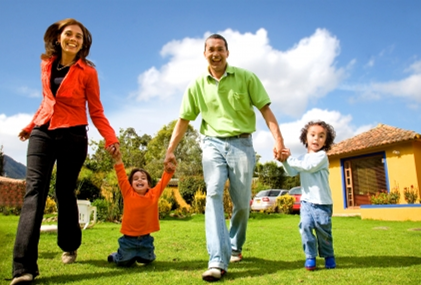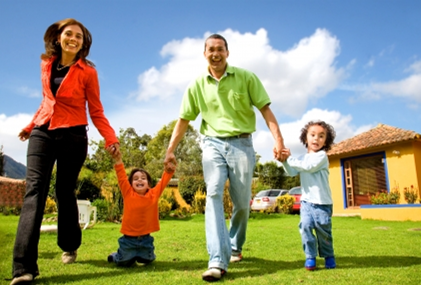 Take the steps necessary to ensure your loved one's future, purchase a life insurance policy today! And if you already have life insurance, when was the last time you reviewed your policy? We can help you determine what kind of policy and what amount is right for you and your family.
New Rules For Teen Drivers
Effective Dec. 24 2011
 Gov. Tom Corbett recently signed a bill, that mandates the following for junior drivers (age 16 to 18)
Limit on the number of passengers under 18: no more than one (except for immediate family members) for the first six months; no more than three after the first six months.
Increase in behind-the-wheel training: 65 hours (up from 50), ten of which must be at night and five of which must be during inclement weather.
Failure of drivers/underage passengers to wear a seatbelt will be a primary offense, which carries steeper penalties.
Be sure to discuss the importance of these matters with your teens!
The chart below is designed to help understand what is covered on a flood insurance policy.
What Is Insured Under Building Property Coverage
The building and its foundation.
The electrical and plumbing systems.
Central air conditioning equipment, furnaces, and water heaters.
Refrigerators, cooking stoves, and built-in
appliances such as dishwashers.
Permanently installed carpeting over an unfinished floor.
Permanently installed paneling, wallboard, bookcases, and cabinets.
Window blinds.
Detached garages (up to 10 percent of Building  Property coverage). Detached buildings (other than garages) require a separate Building Property policy.
What Is Insured Under Personal Property Coverage
Clothing, furniture, and electronic equipment.
Curtains.
Portable and window air conditioners.
Portable microwave ovens and portable dishwashers, carpets not included in building coverage.
Clothing washers and dryers.
Food freezers and their contents.
Certain valuable items such as original artwork  and furs (up to $2,500).
Debris Removal.
Earthquake Coverage
Earthquake insurance is a form of property insurance that pays the policyholder in the event of an earthquake that causes damage to the property. Most ordinary property policies and homeowners policies do not cover earthquake loss.  For your peace of mind, call to find out the cost of adding earthquake coverage to your policy.
Grand Prize Winner!!!
Congratulations to our GRAND PRIZE winner,
Jose Albarran! Jose was randomly chosen out of 128 entries. Jose has referred several people to our agency this year, which increased his odds of winning.  Our next Grand Prize drawing for an Apple iPad will be held in the beginning of January 2012 and will include the entire year.  There is no limit to the amount of times your name can be entered!