Fall Home Maintenance Checklist
Before the Pennsylvania weather grows colder it's important to prepare for the winter months to prevent costly damage later on. Below are the fall preventative home maintenance steps that every homeowner should follow.
Gutters And Downspouts
Clean gutters and downspouts frequently throughout fall to prevent build up of leaves and other debris.
Check to ensure water drains properly and doesn't pool, which can cause damage to foundations, driveways, and walkways.
Windows And Doors
Change summer screens to cool weather storm windows and doors.
Heating Systems
Have a heating professional check and clean your heating system to ensure optimal performance and discover minor problems before they turn into costly major repairs.
Plumbing
To prevent pipes freezing and bursting, ensure that the pipes, as well as the wall cavities where they reside, are well insulated.
Chimney And Fireplace
Call a professional in to inspect and clean your chimney. Consider installing a carbon monoxide alarm near the fireplace and furnace.
Landscape
Although grass appears to stop growing in the fall, the roots are actually growing deeper to prepare for winter. Now is the best time to fertilize and reseed your lawn. Prune your trees and shrubs after the leaves turn to encourage healthy growth in the spring. Trim any tree limbs that are dangerously close to power lines or the roof of your house. Heavy snow and ice can cause damage in the winter.
August Client Of The Month
Our agency is nothing without your loyalty and faith in us. Even if your name doesn't appear below this month, please accept my heartfelt "thanks" for your support.  I truly appreciate it. For outstanding work  telling others about our agency, this month we honor Peggy Seibert as our Referral Client of the Month! Peggy received a $50 Dinner Gift Certificate. Thanks for your continued business! (Who's next?  Hint… it could be you!)
Gutters And Downspouts
With witches, goblins, and super-heroes descending on neighborhoods across America, we offer parents some safety tips to help prepare their children for a safe and enjoyable trick-or-treat holiday. Halloween should be filled with surprise and enjoyment, and following some common sense practices can keep events safer and more fun.
Walk, slither, and sneak on sidewalks, not in the street.
Look both ways before crossing the street to check for cars, trucks, and low-flying brooms.
Cross the street only at corners.
Don't hide or cross the street between parked cars.
Wear light-colored or reflective-type clothing so you are more visible. (And remember to put reflective tape on bikes, skateboards, and brooms, too!)
Always have an adult go with you. For those older gools and goblins, plan your route and share it with your family.
Carry a flashlight to light your way.
Keep away from open fires and candles. (Costumes can be extremely flammable.)
Visit homes that have the porch light on.
Accept your treats at the door and never go into a stranger's house.
Use face paint rather than masks or things that will cover your eyes.
Be cautious of animals and strangers.
Inspect your kids treats before eating. And don't eat candy if the package is already opened. Small, hard pieces of candy are a choking hazard for young children.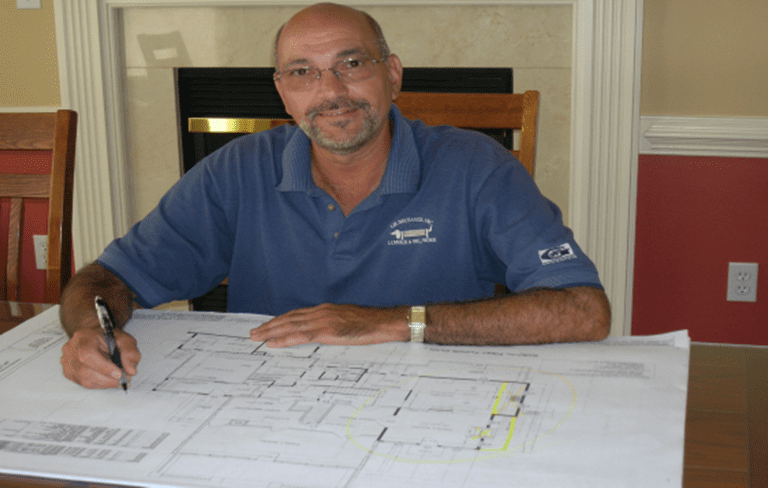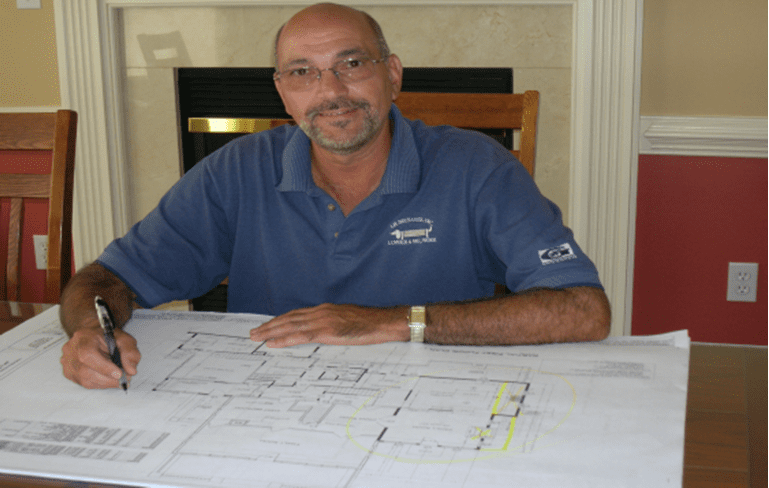 Jake Ensminger started in the construction business after graduating from high school.  In 1972, when Hurricane Agnes leveled buildings in Lebanon County and flooded out many others, he decided to start on his own with the help of two employees.  It didn't take long for people to hear about the great workmanship or see the beautiful finished work done by Jake and his crew. Because of that, his business grew and he relocated to a larger office located on 422 in Hershey, PA.
Since that time, many people have asked Jake to help them with their idea of building and living in a beautiful new home. He will assist with the design to make sure his customer truly creates the home of their dreams.  He has left the mark of a true craftsman on the many homes he has built throughout all of Central Pa. In addition to building homes,  Jake specializing in room additions, bathrooms, kitchens, decks, sunrooms,  garages and sheds.  Projects where the homeowner is happy with the house or location, but needs it updated or has outgrown it. So, instead of moving, Jake creates a larger or more enjoyable living space. He has done hundreds of major remodeling projects and can do that for you.
His business grew over the years to where he had as many as 12 on his crew at one time and now operates with a staff of eight. Jake is very active in his community and was the past president of the Lebanon County Builders Association. Jake believes there is no greater service than satisfaction guaranteed. When it comes to selecting a contractor, weigh the facts: the reputation, the reliability, the workmanship, and the price. At Ensminger Builder, Inc., you will find the right combination. Give them a call for your next project and check out his completed projects at www.ensmingerbuilder.com
Gutters And Downspouts
Spread seeds on a cookie sheet. You can rinse in water first if you do not want any pumpkin pulp in the seeds, however, the pulp adds to the taste. Preheat oven to 250 F or use the broiler instead to cook faster. Place small pieces of butter on seeds around the cookie sheet. Bake about 1 hour, tossing every 15 to 20 minutes, until golden brown. Or if using the broiler, toss every 3 minutes until golden brown. (Will not take 1 hour with broiler) After removing from oven, sprinkle with your choice of: salt, garlic powder, onion powder, seasoned salt, cayenne pepper, or your choice of seasonings. Stir to coat. Cool pumpkin seeds before eating. Store in an airtight container at room temperature for up to 3 months or refrigerate up to 1 year.