Happy Thanksgiving
At this time of Thanksgiving we pause to count our blessings.  The freedom of this great country in which we live.  It's opportunity for achievement.  The friendship and confidence you have shown in us.  For all of these things we are deeply thankful.  Our best wishes for a Happy Thanksgiving to you and all your family.
Something Worth Reading That Was Written By A 90 Year Old Woman…
Life isn't fair, but it's still good.
When in doubt, just take the next small step.
3. Life is too short to waste time hating anyone. Change the way you think.
Your job won't take care of you when you are sick. Your friends and family will. Stay in touch.
You don't have to win every argument. Agree to disagree.
Cry with someone. It's more healing than crying alone.
Release your children when they become adults, its their life now.
Save for retirement starting with your first paycheck.
When it comes to chocolate, resistance is futile.
Make peace with your past so it won't screw up the present.
Don't compare your life to others. You have no idea what their journey is all about.
Everything can change in the blink of an eye.
Take a deep breath It calms the mind.
Get rid of anything that isn't useful, beautiful or joyful.
Whatever doesn't kill you really does make you stronger.
When it comes to going after what you love in life, don't take no for an answer.
Just because you believe you are right, doesn't mean you are.  Keep an open mind.
Be eccentric now. Don't wait for old age to wear purple.
19. No one is in charge of your happiness but you.
20. Frame every so-called disaster with these words 'In five years, will this matter?'
21. Forgive everyone everything.
22. Time heals almost everything. Give time time.
23. However good or bad a situation is, it will change.
24. Believe in miracles.
25. Your job is to love your children, not choose who they should love.
26. Growing old beats the alternative — dying young.
27. Your children get only one childhood.
28. All that truly matters in the end is that you loved.
29. The best is yet to come…
30. No matter how you feel, get up, dress up and show up.
31. Life isn't tied with a bow, but it's still a gift."
Community Events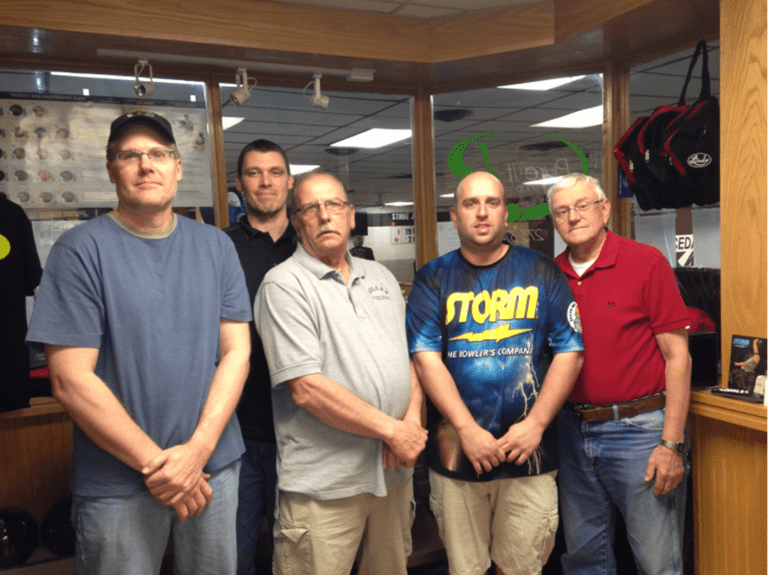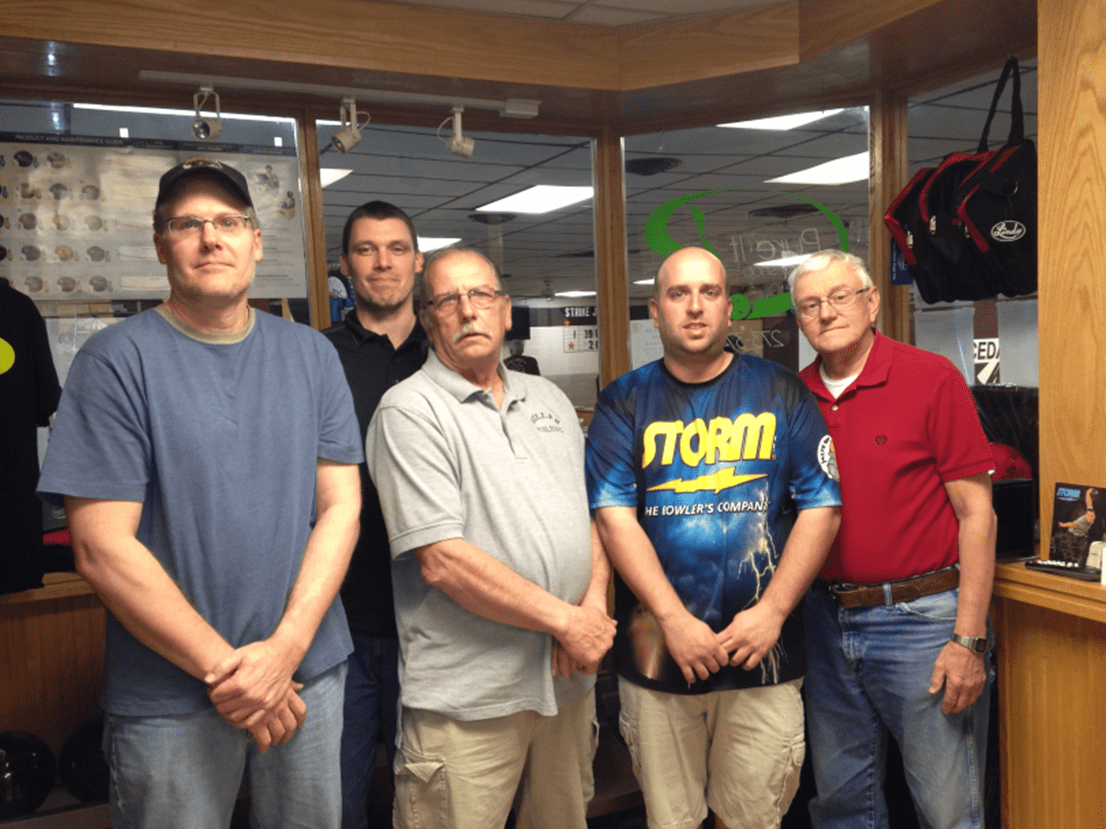 Congratulation to the Strickler bowling team champions of 2012-2013! These fine men won the Cedar Lanes Contractor's League championship. Team members left to right: Gary Wartluft, Bruce Sando, Delmar "Butch" Cantrell, Jeremy Overdier, and William Slike.  Way to go!!
Thank You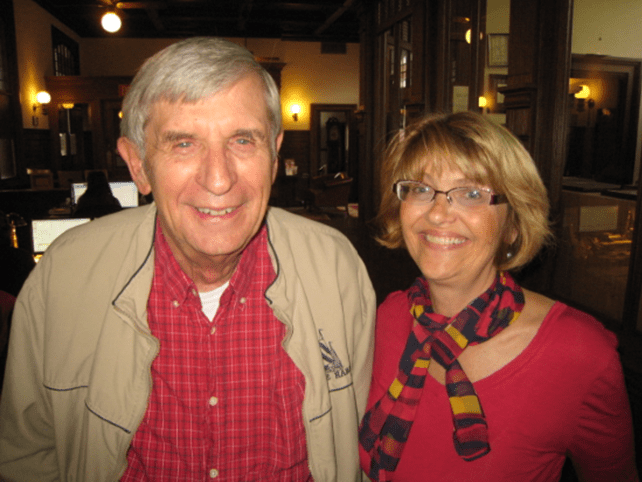 A special thank you to one of our long standing clients, George Horn Jr. He and his wife, Jeanette, have been loyal Strickler clients for over 51 years.  His cousin, our beloved Bob Horn, sold him his first Strickler policy. We are forever grateful to our customers and friends who have trusted us to protect their assets for so many years.
Market Value Versus Reconstruction Cost: Is Your Home Adequately Insured?
According to recent industry studies, almost three out of every five homes in America are underinsured by an average of 22 percent. And some of these homes are underinsured by 60 percent or more. The most likely reason is that homeowners feel they only need to insure for market value, versus the higher reconstruction cost.  Reconstruction cost is what it would cost to rebuild your house with materials of like, kind and quality. On the other hand, market value is what a buyer would pay for your home, including the lot. The amount of insurance you buy should be based on rebuilding costs, not the market value of your house.
Why can home reconstruction costs be so much higher than market value, or even the cost of building a new home? There are multiple factors that affect reconstruction cost. Some of the major costs are:
Access to the home site is restricted by other structures, trees, lawns, and fences.
Rebuilding your home will be a custom job, as opposed to the efficient volume building approach of new home builders.
There are demolition and debris removal costs.
Building code changes will incur additional costs.
Labor costs will be higher.
Materials will also be a higher price, especially if damage to the home is the result of catastrophe. This is due to limited supplies and higher demand.
Possessions must be removed for safekeeping in the event of a partial loss.
Rebuilding renovations and additions will add to reconstruction costs.
Your home is probably your largest investment. Strickler Insurance can work with you to estimate your reconstruction costs and make sure you have adequate coverage. Call us today and let us help you determine if you are adequately covered.
Referral Contest Winners!
Grand Prize Winner!
Monthly Prize Winner!
Going Green!
In an effort to help do our part for the environment and save some trees we are now offering the Strickler Express to you via email! Send us an email with your name and "receive newsletter via email" in the subject line to becky@stricklerinsurance.com