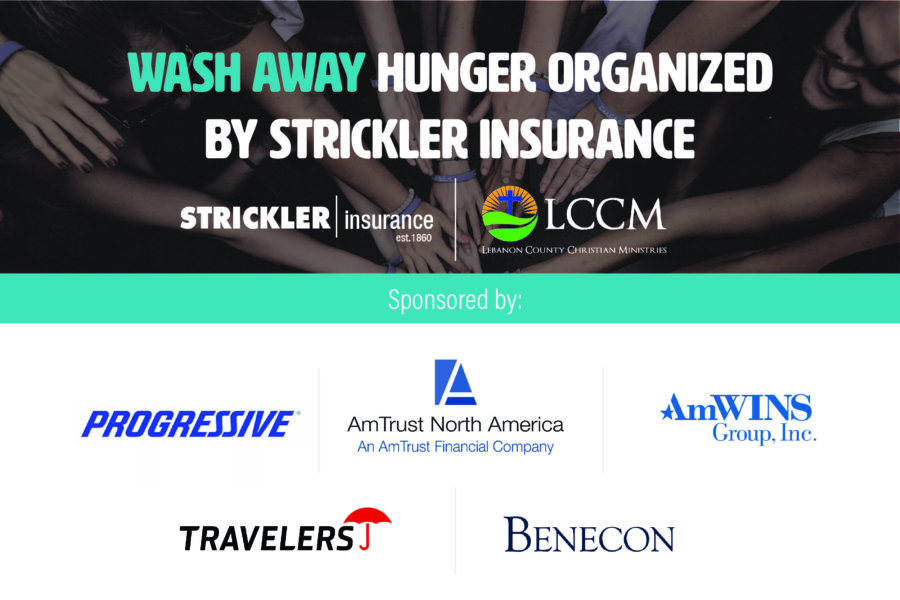 Donate Once, Make Twice the Impact!
Strickler Insurance will match the first $1500 raised!!
Lebanon County Christian Ministries began its history thirty-seven years ago as a small food pantry. Area churches joined together in response to the Bethlehem Steel Plant closing. Many of the workers had worked at the plant through several generations and had no skills other than nut and bolt fabrication. They had a hard time finding jobs, which made it difficult to feed their families. Acknowledging the hardship, Christian churches joined together to provide the much needed food.
Today, LCCM has grown into a multi-faceted organization. In addition to food, LCCM provides shelter, clothing, sponsors the daily free noon meal, provides heating energy and water bill assistance, prescription aid, emergency transportation, summer food program, administers the USDA's federal government surplus food program (TEFAP) and the Commodity Supplemental Food Program (CSFP).
Strickler Insurance has organized this year's fundraising drive for LCCM specifically to purchase a commercial-grade dishwasher for their facility, a one-year supply of dishwashing solution, and 200 place settings. With all the free noon meals being served at the facility during this time, the need for a dishwasher is evermore present. This will allow the staff and volunteers to work more efficiently and cut costs of paper/plastic products needed to serve meals.
For those not familiar with the free noon meal…it is a hot lunch served from noon to 1pm daily at LCCM and is available to anyone who needs a lunch. There are no appointments, interviews, or any other qualifications required. Anyone who needs a lunch may partake of the meal.
Our goal is to raise a total of $7,000 for LCCM. This breaks down to $5,300 for the purchase and installation of the dishwasher, $500 for dishwashing solution, and $1,200 for 200 place settings that will include plate, bowl, cup, and utensils.