Coverage that protects your business.
Crime insurance provided by Strickler Insurance.
When running a business or organization there is always a high likelihood for theft or crimes to occur. Whether you run a grocery store or restaurant and have customers stealing food and products, or if you own a construction company and your employees steal materials or tools from job sites, crime insurance is designed for your business. Crime insurance is designed to protect you from losses sustained from a variety of theft and financial damages. Protect your business and your business's future by getting crime insurance.
Get a Quote
What Is Crime Insurance?
Crime insurance is a coverage for commercial, government, and nonprofit organizations. It is designed to protect these organizations from damages like financial loss, loss of assets, that are caused by theft, dishonest activities, and fraud. This includes theft and fraud caused by customers, employees, as well as third parties. Crime insurance is designed to protect your business when unexpected crimes against your business occur.
What Does Crime Insurance Cover?
Crime insurance actually covers a wide breadth of business related crimes. Some of the things that your crime insurance policy can cover is theft by employees, customers, and unidentified third parties. Forms of these theft include forgery, robbery, destruction of money, manipulation of financial data, counterfeiting, fraud, illegal electron it transfers, theft a specific materials, and many more crimes. It is important to note that your crime insurance might not cover everything we listed. A crime insurance policy functions based on how the policy is written.
How Crime Insurance Policies Work
Crime insurance coverage varies based on the insurance provider as well as your business. Crime insurance is typically catered towards your specific organizations needs. A trucking company that transports metal does not need insurance coverage on the theft of groceries. But the theft of materials can be written and n an extremely similar way. So how does crime insurance work? Essentially a crime insurance policy is created based on "named perils". Named perils in crime insurance or essentially the specific crimes your business is covered for underneath your crime insurance policy. Named perils can be looked at as subsections of a crime insurance policy. For instance employee dishonesty, or employee theft, is a type of crime insurance.
Example Of A Simple Crime Insurance Policy
Let's pretend you own a masonry business. You take out a crime insurance policy that only covers  employee damages and the theft of materials. You then have an employee who is stealing bricks or other tools and materials from your business. That same employee is also committing fraud with the finances of your business. There is also an unknown third party stealing bricks from your job site. Your crime insurance policy would cover the theft of materials, and the fraudulent activities of the employee. Your theft insurance policy would not cover theft by an unknown third party.
Additional Notes On How Crime Insurance Works
For most commercial crime insurance policies, the coverage limit does not accrue through the year, but is applied on a case by case basis. Similarly, deductibles are also applied separately. This is designed so you're not limited on your crime insurance coverage for a specific year.
Get Crime Insurance Coverage For Your Business
Adding crime insurance to your policy will help protect your business. While a wide range of businesses get crime insurance coverage, below is a few businesses that are extremely likely to get crime insurance protection:
Crime Insurance for Construction Businesses

: Get crime insurance coverage for your construction business. Avoid financial losses of materials from job sites and tools.

Crime Insurance for Hotel Businesses

: Get crime insurance protection for your hotel and hospitality business. There is always a large amount of loos that can occur within the hospitality industry. Don't let your business go under from crimes costing you finances and assets.

Crime Insurance for Restaurants

: Get crime insurance for your restaurant business. Don't lose money from constant repeat crimes or fraud that can severely damage you income.
Does My Business Need Crime Insurance Coverage?
You will not need crime insurance until you do. What do we mean by this? Insurance is purchased preemptively. You technically can function as a business without insurance (except for insurance required by the government), but the moment an injury occurs, a lawsuit ensues or a fire starts. That is the moment you will wish you had crime insurance. If you do not have crime insurance for your business you will not be covered for
How Much Does Commercial Crime Insurance Cost?
Crime insurance coverage varies a lot. This is because the cost of materials are different, the coverage options vary, and sometimes Businesses get only specific types of coverages. To determine how much crime insurance costs for your specific business, contact us for a free crime insurance quote. We will work with your business to determine what you want to covered in your crime insurance policy, and we will work with you to determine the best crime insurance policy options.
Is My Business Required To Have Crime Insurance?
No, crime insurance is not required by the state or federal government. A lot of organizations we work with are required to have crime insurance by their investors or board. This is because they want protection on their investments, and know the value of crime insurance pays off in dividends when fraud or theft occurs within a business.
Small Business Crime Insurance
Getting crime insurance for your small business will help protect your business from unforeseen costs. Whether you need crime business insurance for your LLC or your small fitness center we can help provide you the correct insurance coverage for your small business. Many people just look for cheap business insurance, but we want to provide you affordable crime small business insurance that also provides quality crime insurance coverage.
Crime Insurance Agency
At Strickler Insurance we work with a wide variety of businesses. All of those businesses have specific needs within their crime insurance policies. Because of her experience and knowledge we can help you determine the coverage you need for your business. When you contact Strickler Insurance for business insurance, you aren't getting a pre-fabricated insurance policy. We will work with you to help get the best crime insurance policy for your business. As you work with us we will be able to help you with insights on ways to lower crime rate within your business. Reduce your businesses risk of crime and the risk of repeated crimes when you get crime insurance.
Pennsylvania Crime Insurance
Depending on where you live in Pennsylvania current crime rate can be lower or higher than the rest of the country. On average Pennsylvania is a little bit higher on violent crimes in comparison to the rest of the country. Is important to note that your crime insurance premium takes into consideration your local area's crime rate. If you live in an area that has low crime rate, and low theft rate, you are likely to have a lower crime insurance premium. If you live in an area with a high crime rate and high theft rate, your premiums may be a little bit higher. Being located in Lebanon Pennsylvania we know a wide variety of crime rates. From extremely low crime rates to high. Pennsylvania as a state varies, so the crime insurance cost varies.
Get A Business Crime Insurance Quote
Strickler Insurance is a commercial crime insurance agency that is dedicated to your organization's growth. Contact us for a free insurance quote for your business. We provide insurance in Pennsylvania, New York, New Jersey, Maryland, Delaware, and Virginia.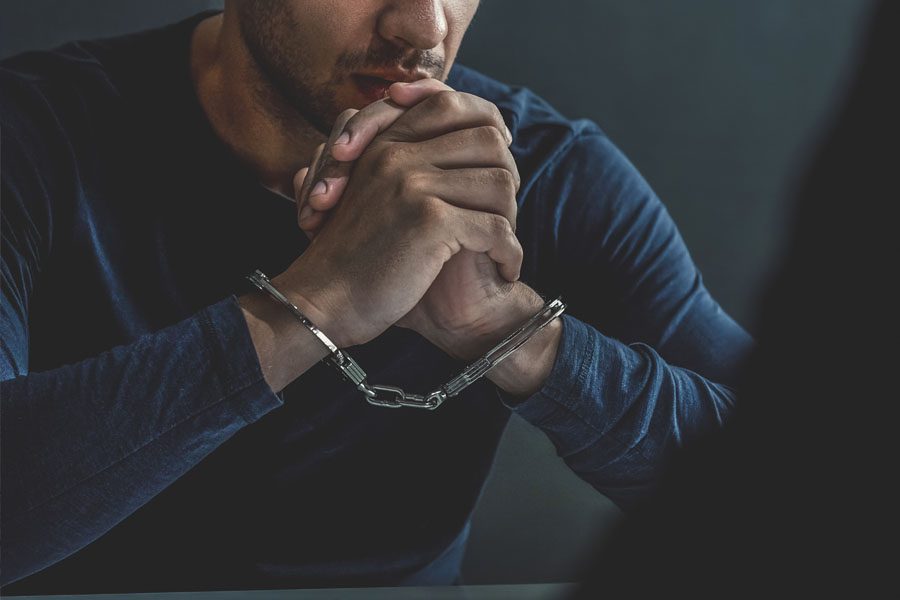 Get Started Today
As an independent agency, we are here to help you find the right Crime Insurance coverage.
  Crime Insurance Quote Request
As an independent agency, we are here to help you find the right coverage.
Get a Quote
It only takes a minute to get started.
Fill out the form, we'll be in touch.

Review options with an agent.

Get the coverage you need.
Would you rather discuss this in person? Get in touch with an agent today!