Liquor Liability Insurance
Protection served up just for you.
Liquor liability insurance provided by Strickler Insurance.
Liquor liability insurance or (dram shop insurance) is extremely important for restaurants bars and nightclubs. The liability risks that come with serving alcohol are steep. Learn about liability insurance for serving alcohol and make sure your business does not get caught without liability coverage on your liquor sales.
Get a Quote
What Is Liquor Liability Insurance?
Liquor liability coverage helps protect businesses that serve alcohol. If you sell, distribute, or serve alcohol well, liquor liability protects you from property damage or claims of bodily injury that can result from an intoxicated person. In the event that you are sued, liquor liability insurance protects you from legal costs, repairs, and medical bills.
What Does Liquor Liability Insurance Cover?
Liquor liability insurance, as described above, protects you from damages caused by alcohol consumption. These can be grouped into three categories: 
Property Damage: an unruly customer that drinks too much alcohol is likely to cause property damage. This is not limited to your property. Say a customer walks out of your bar and damages another customer's vehicle, the liability could fall back on you because you serve them alcohol. And then you will find yourself in a lawsuit involving two parties.
Drunk Driving: While a person is responsible for their own driving safety, there is potential for you to be held liable for their drunk driving because you served them alcohol. Make sure you're protected from drunk driving claims.
Assault and Injury: This is one of the most common liquor liability insurance claims. A customer gets unruly due to the alcohol they consumed and suddenly a fight occurs within your restaurant and injuries are sustained. Protect yourself with liquor liability insurance.
Get Liquor Liability Insurance Coverage For Your Business
Adding liquor liability insurance to your policy will help protect your business. While a wide range of businesses purchases liquor liability insurance coverage. Below is a few businesses that are extremely likely to get liquor liability insurance protection:
Does My Business Need Liquor Liability Insurance Coverage?
You will not need liquor liability insurance until you do. What do we mean by this? Insurance is purchased preemptively. You technically can function as a business without insurance (except for insurance required by the government), but the moment an injury occurs, a lawsuit ensues or a fire starts. That is the moment you will wish you had liquor liability insurance. If you do not have liquor liability insurance for your business you will not be covered for
How Much Does Commercial Liquor Liability Insurance Cost?
It depends. Literal liability insurance varies based on your business, where you are located, how much coverage do you want for your liquor liability, and your total liquor sales. These factors combined will help indicate the cost of your liquor liability policy. To find out how much your liquor liability insurance costs, contact Strickler insurance to get a free quote. We will look into all of these factors and help determine the coverage you need for your business.
Is My Business Required To Have Liquor Liability Insurance?
If you own a bar or a business that serves alcohol, you need liquor liability insurance. You may not be required by the state to have it, but one lawsuit involving alcohol can result in you closing your bar down. Protect your business, your livelihood, and your bar's future. Another factor to consider is whether or not your state places the liability on your business. This is called Dram Shop Law. A Dram Shop Law is a state-level law that imposes liability on bars or businesses that serve alcohol. If the patron is visibly intoxicated and causes harm to others, the service business that provided the alcohol is held liable.
Small Business Liquor Liability Insurance
Getting liquor liability insurance for your small business will help protect your business from unforeseen costs. Whether you need liquor liability business insurance for your LLC or your small bar we can help provide you the correct insurance coverage for your small business. Many people just look for cheap business insurance, but we want to provide you affordable liquor liability small business insurance that also provides quality liquor liability insurance coverage.
Pennsylvania Liquor Liability Insurance
In Pennsylvania, it is extremely important to get liquor liability insurance. The Dram Shop Laws of Pennsylvania indicate a business can be held liable for injuries or damages involved with the alcohol they serve. The patron who sustained the injuries must prove two things in order for your PA business to be held liable:
First, it must be proven that an employee or person within the dram shop (bar) served alcohol to a visibly intoxicated person.

Second, the business's decision to serve that person alcohol is what directly caused the damages and injuries.
This is why it is so important to have liquor liability insurance in Pennsylvania. While it may seem like these two requirements are subjective, you do not want to be in a position where are you are paying large sums of money for damages in a drunk driving accident.
Get A Liquor Liability Business Insurance Quote
Strickler Insurance is a liquor liability insurance agency that is dedicated to your organization's growth. Contact us for a free insurance quote for your business. We provide insurance in Pennsylvania, New York, New Jersey, Maryland, Delaware, and Virginia.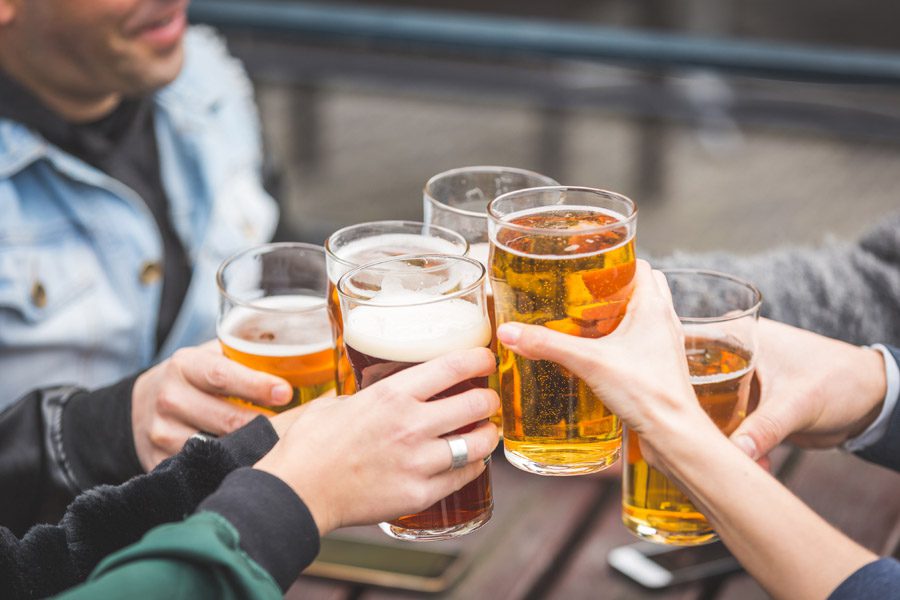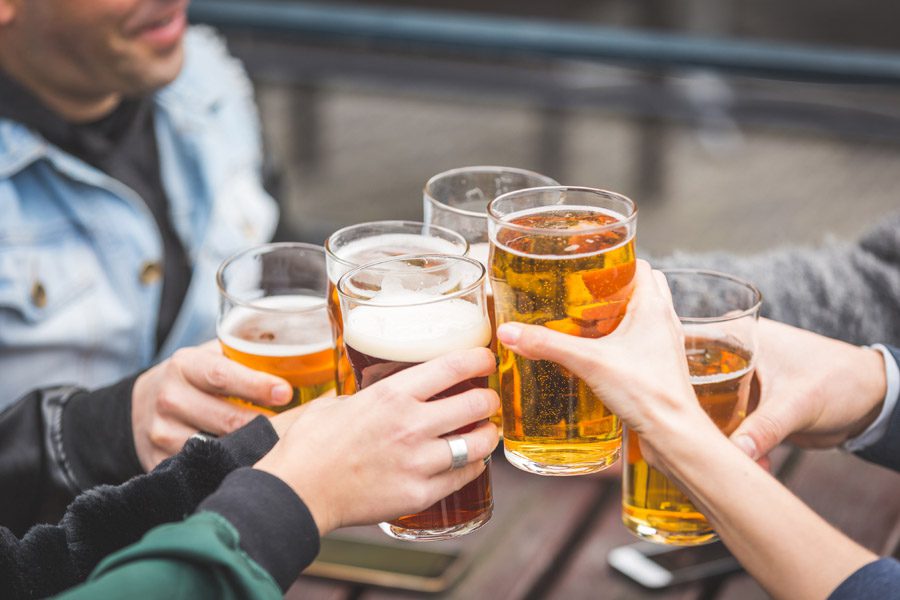 Get Started Today
As an independent agency, we are here to help you find the right Liquor Liability Insurance coverage.
  Liquor Liability Insurance Quote Request
As an independent agency, we are here to help you find the right coverage.
Get a Quote
It only takes a minute to get started.
Fill out the form, we'll be in touch.

Review options with an agent.

Get the coverage you need.
Would you rather discuss this in person? Get in touch with an agent today!