It Is Spring At Strickler Insurance!
It's spring time in Lebanon and the daffodils are in full bloom! At Strickler we are welcoming and ready for the warm weather. The sound of lawn mowers are back in full force and the smell of fresh cut grass has us ready for baseball and backyard BBQs. As the restrictions ease, it is a great time to support your favorite restaurants and other main street businesses who are excited to welcome you back in their stores.
We are excited to be doing a spring cleanup on April 22nd! That Thursday is Earth Day and you, your family or your business can join us, the City of Lebanon and the Lebanon Valley Conservancy at Strickler Insurance. We will be leaving in groups from our office at the top of every hour between 10am-4pm to clean different sections of Lebanon.
More information to come! Check your email or follow our Facebook page to get updates on the City of Lebanon Clean Up!


In this Issue:
▪ Considering Private Flood Insurance? ▪ Protect Your Non-Profit's Board ▪ Need Health Insurance ▪ Quotes For A Cause ▪ Keeping Tradition Alive: Strickler Express
Considering Private Flood Insurance?
From increased coverage to coverages that are not offered by the government run flood insurance, there are multiple benefits to getting private flood insurance. Get a free quote on flood insurance.
Nonprofits Need To Protect Their Board & Organizations Future
Over the past year board members have been forced to make decisions that carry a lot of weight and responsibilities. Leaders are now under a lot of scrutiny and your organization must protect its future by having the correct insurance. For Churches, Nonprofits and organizations with a board it is extremely important to make sure you are protected. Learn more about Directors and Officers insurance.
I Need Health Insurance, What Should I Do?
It can be difficult to know what to do when your workplace does not offer health insurance. Whether you are not offered health insurance, are not offered health insurance because you are part time, or you are starting your own business and don't have health insurance do not worry. There are options for quality health insurance that protects your family. Get health insurance.
Not offering health insurance at your business? Contact our benefit's team to get health insurance benefits for your employees.
Quotes For A Cause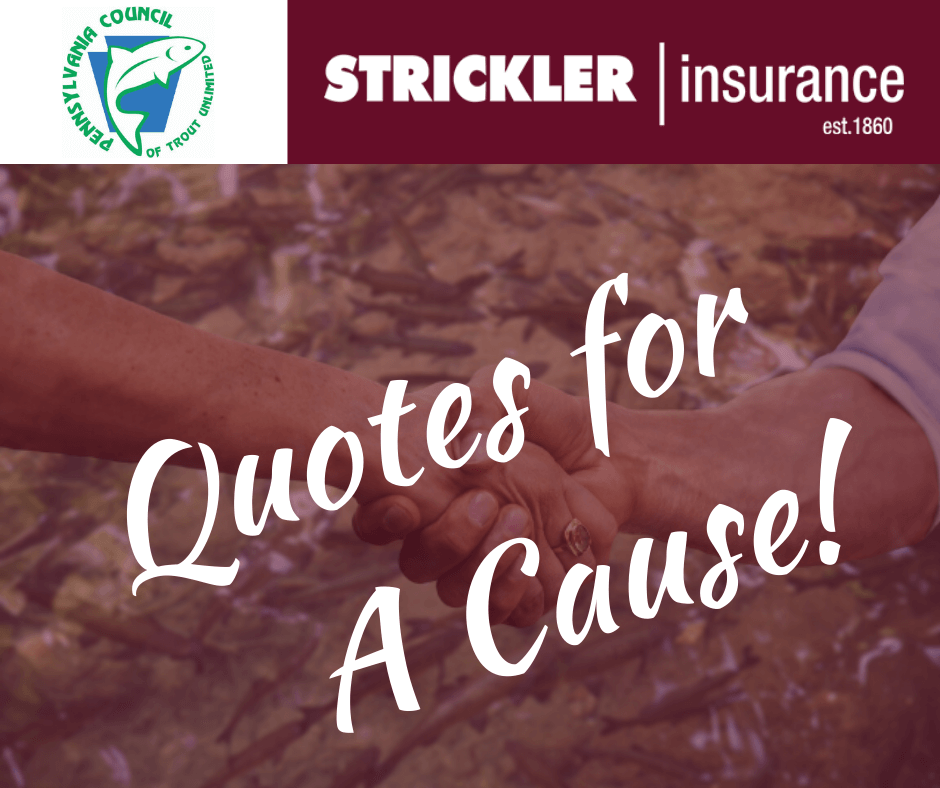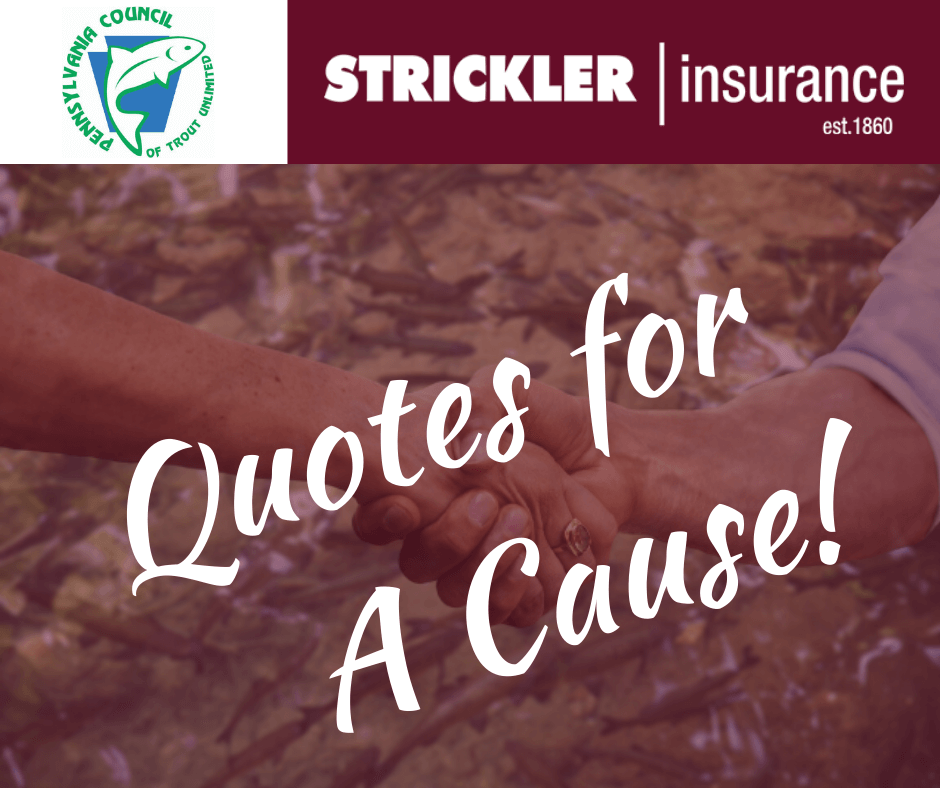 Over the past few weeks we have partnered with the PA Council of Trout Unlimited in our Quotes For A Cause initiative.
Learn more about this partnership here and stay up to date with our future quotes for a cause effort. We are excited to make an impact in Pennsylvania this year and want to help our local community more and more.
Strickler Insurance Keeping Tradition Alive: Strickler Express
Did you know this newsletter is part of a tradition? Strickler Insurance has a tradition of providing news and information to our community and clients since 1982? See our newsletter "The Strickler Insurance Express" from March 1982.
Word On The Street: Strickler Insurance Reviews
Here are some wonderful things people are saying about us. Reviews sent over email do not disclose the person's name for their own privacy. If you want your name displayed give us a public review on Google!
"Great friendly people who are always very helpful with my insurance needs."
"Always very helpful. Fast to respond and looking out for best interest of customers. I have never been pushed into something or a certain way but given all the options and assistance to make my selection. Could not ask for more out of an agent Clarissa has helped me through cars, motorcycles, and homeowners and could not be happier."
"Great customer service and they do their best to provide the best insurance to the customer."
Thank You, From Strickler Insurance
Thank you for all of your support and encouragement! Serving Lebanon, PA and beyond is such a pleasure with all of this positive feedback. Have any questions about our newsletter? Want to be featured? Contact us today!